Category: Art
College of Fine Arts News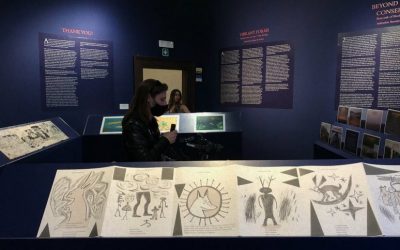 A team from The University of New Mexico created a project titled. "a Library, a Classroom, and the World", which is currently on display at the prestigious 2022 Venice Biennial Art exhibition Personal Structures organized and hosted by the European Cultural Centre...
Contact the Department of Art
Academic Advisement
The College of Fine Arts Student Success & Advisement Center is committed to serve the UNM community with compassion, guidance, and respect as we promote academic excellence.
To speak with a CFA advisor, please call (505) 277-4817.