The Dean's Office
College of Fine Arts People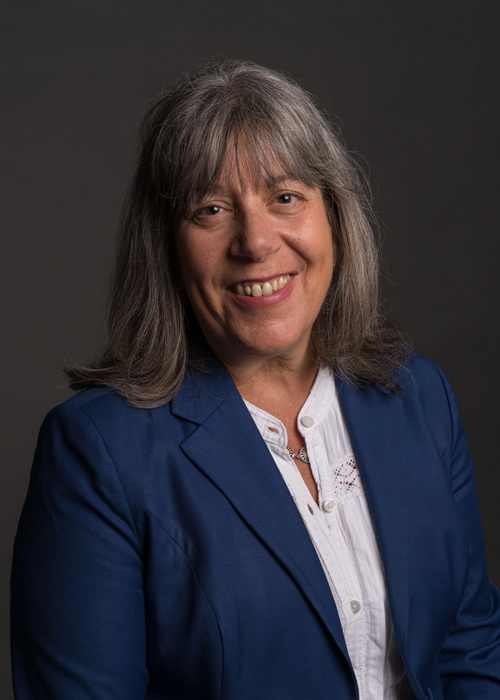 "I am honored to step into the role of Interim Dean for the College of Fine Arts. Our dedicated faculty and staff work tirelessly to make UNM Fine Arts a tremendous place for teaching and learning. Our 21 undergraduate and graduate programs offer a broad array of possibilities for art-making that are both rigorous and flexible. My daily work as Interim Dean centers around advocating for our students and our world-class artist-faculty so they may work, teach, make, write about and perform art at the highest level possible. The College serves as an arts anchor to the Albuquerque community and state and sets a high bar across national and international borders. Our faculty is a vibrant coalition of artist teachers who bring their expertise and passion for their work to our students. Our students take their work from classes, internships and capstone projects back out into the community and enrich cultural and artistic life in New Mexico.

My own vision for the College of Fine Arts is centered in the Pedagogy of Engagement: where fine and performing artist faculty come together with students and the community to re-imagine the function and focus of the Arts. This imagining allows us to offer and support an interdisciplinary approach to program design, teaching and learning spaces. It also holds everyone in the college accountable for upholding equity in our classrooms. Interdisciplinary arts curricula provide students the opportunity to engage with knowledge drawn from multiple disciplines, perspectives and skill sets. Armed with a broad portfolio of skills and cultural understanding our students and faculty will become a definitive force in changing the equation of arts making, performance and research in 21st century cultural and artistic life. "
—Regina Carlow, Ph.D., Interim Dean of the College of Fine Arts
More About the Dean
Interim Dean Regina Carlow served as Associate Chair in the Department of Music from 2010-2012 then as Associate Dean of Students for the College of Fine Arts from 2012-2018. Regina is an active researcher, choral conductor and teacher. She was named Regent's Lecture in 2009 and has authored several books, numerous articles and presentations across a wide spectrum of venues and publications in music education.
Her research and teaching center around the experiences of immigrants students in the music classroom and their trajectory in higher education. Regina is the founding artistic director of the UNM Children's Chorus, a non-auditioned choral program for children in grades K-12. In 2008 she founded New Mexico Kodaly Insititute, a summer institute for music teachers that focuses on the teaching philosophy of Hungarian Composer Zoltan Kodaly and the centrality of singing in musical literacy – especially with young children. Regina came to UNM in 2004 after. teaching K-12 public school music for more than 20 years in the Washington DC area.
Regina Carlow
Interim Dean, College of Fine Arts
CA 1017
(505)277-2112
rcarlow@unm.edu
Mary Tsiongas
Associate Dean of Faculty & Research
CA 1017
(505)277-2112
tsiongas@unm.edu
Nick Griffith
Social Media Marketing
CA 1103
(505)277-2112
indigo@unm.edu
Contact the College of Fine Arts
Academic Advisement
The College of Fine Arts Student Success & Advisement Center is committed to serve the UNM community with compassion, guidance, and respect as we promote academic excellence.
To speak with a CFA advisor, please call (505) 277-4817.