The Dean's Office
College of Fine Arts People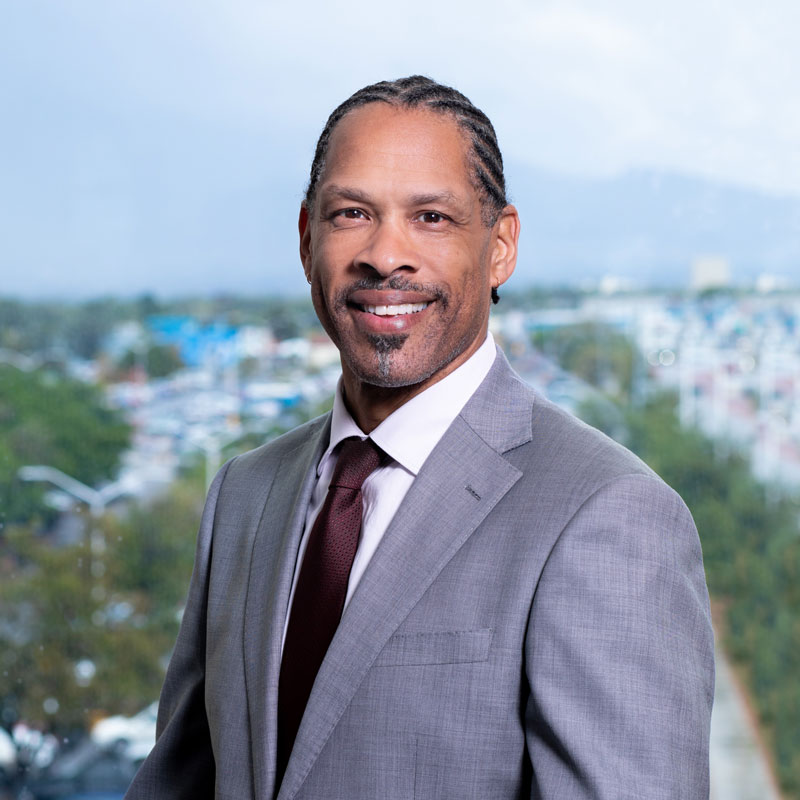 "I am honored and excited to serve as the Dean for the College of Fine Arts at the University of New Mexico, it is my goal to work with the talented faculty, staff and students of the CFA to positively impact the region, and empower all underrepresented people of the state. Additionally, I am looking forward to the CFA being an active partner in supporting the success of President Stokes' Grand Challenge Initiative, helping make our school a destination university."
—Harris D. Smith, Dean of the College of Fine Arts, Professor, Dept. of Theatre & Dance
More About the Dean
Harris D Smith is a product of the nationally ranked MFA Acting program at the University of Washington. He was the Chair for the Department of Theatre at the University of Utah. He also served as Director for the Johnny Carson School of Theatre and Film at the University of Nebraska.
He is a Certified Teacher of stage combat through the Society of American Fight Directors and a former member of Actors Equity and SAG (Screen Actors Guild). He has worked as an actor and fight director at a number of regional theaters including Utah Shakespeare Festival, ACT in Seattle, St. Louis Black Repertory, Sacramento Theatre Company, and Illinois Shakespeare Festival. He received the Meritorious Achievement Award from the Kennedy Center/American College Theatre Festival for Fight Choreography. He has a number of film and television credits including the Oscar-nominated Runaway Train.
He produced and served as the stunt coordinator and fight director for the award-winning short film, The Healing of Harmon (2018). He was a guest artist at Sichuan University for the University Immersion Program in Chengdu, China where he taught stage combat and presented a lecture on, "Characters in Conflict". Most recently, he was an assistant instructor at the International Stunt School. His most recent research has been divided between interdisciplinary collaborations serving as a Communications Coach for the New York State Defenders Association (NYSDA) and performance where he is exploring incorporating "Afrofuturism" values into stage combat.
Harris D. Smith
Dean, College of Fine Arts
CA 1017
(505) 277-2112
hdsmith@unm.edu
Jaime Tillotson
Admin Assistant to the Dean
CA 1017
(505) 277-2112
jtillots@unm.edu
Brianne Santos, MBA
Academic Operations Officer
CA 1017
(505) 277-2112
bsantos4@unm.edu
Hannah M. Treder, BA
Communications & Development Specialist
CA 1009
(505) 277 – 9377
htreder@unm.edu
Mary Tsiongas
Associate Dean of Research
CA 1017
(505) 277-2112
tsiongas@unm.edu
Glenn Kostur
Associate Dean of Student & Faculty Concerns
CA 1017
(505) 277-2112
gkostur@unm.edu
Amanda Hamp
Associate Dean of Equity and Excellence
CA 1017
(505) 277-2112
ahamp@unm.edu
Contact the College of Fine Arts
Academic Advisement
The College of Fine Arts Student Success & Advisement Center is committed to serve the UNM community with compassion, guidance, and respect as we promote academic excellence.
To speak with a CFA advisor, please call (505) 277-4817.