Join a vibrant art community, in the midst of an inspiring outdoor paradise
Art is not just important to us here at UNM, it's part of us. We teach it, create it, and embrace it. It shapes our identity and even drives our economy.
Whether it's cast or woven, printed or painted, disruptive, experimental, theoretical or visionary, we have an insatiable love and deep respect for the artist and their practice—and if you do too, we should really talk.
"The first step – especially for young people with energy and drive and talent, but not money – the first step to controlling your world is to control your culture. To model and demonstrate the kind of world you demand to live in. To write the books. Make the music. Shoot the films. Paint the art."
—Chuck Palahniuk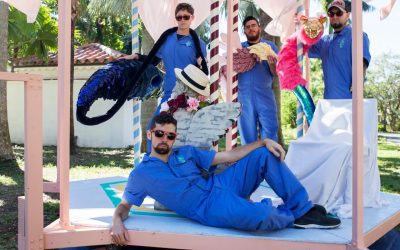 The UNM students have worked with the curators and staff at Vizcaya to propose and complete an interactive sculptural piece that responds to the theme of this year's program: Overload.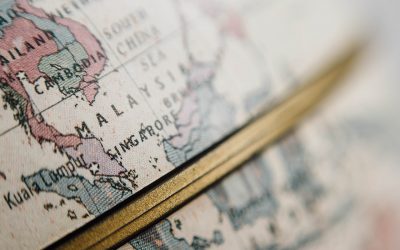 UNM's College of Fine Arts Dean Kymberly Pinder is pleased to announce once again the availability of travel grants to select CFA students. Launched in 2013, the CFA Dean's Travel Grant Award program has been able to send over 200 students to study and perform around...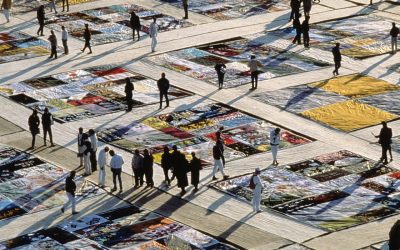 In June 1987, a group of strangers in San Francisco gathered to remember the names and lives of their loved ones that they feared history would forget.
Experience The Arts!
In addition to our scholarly pursuits, the College of Fine Arts is also a dynamic visual & performing arts center for the burgeoning arts community of Albuquerque.
Produced by our creative students and faculty, the College of Fine Arts proudly presents over 300 public performances, exhibitions, installations & art discussions annually.
CFA by the Numbers
• Top 5 in the nation in Photography
• The only place in the US to earn a concentration in Flamenco
• The only college at UNM with a fund dedicated to study abroad
• 64% of CFA grads find jobs before or within 4 months of graduation
• 100% Music Education job placement
• Best American cities for creatives – Thrillist
• Best places to live and work as a moviemaker – Movie Maker
• Diverse culture – 94% of students had a conversation with people different from themselves
of Students Receive Financial Aid
Days of Sunshine Per Year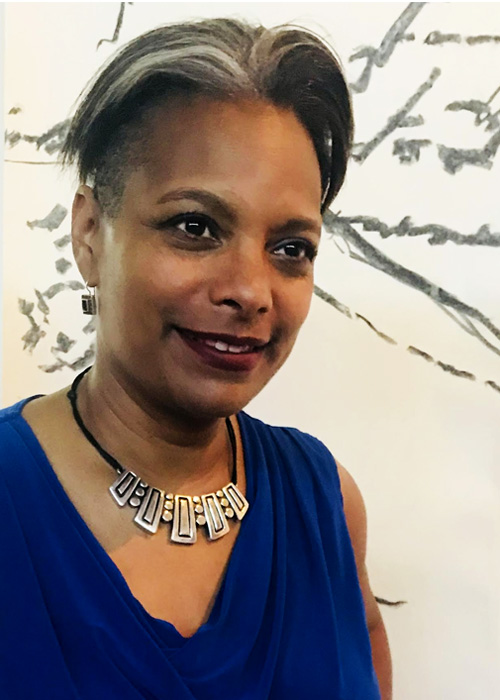 A Message From The Dean
"As the Dean of the College of Fine Arts, I have the pleasure to be a zealous advocate for our top notch arts education on campus and off. The extraordinary CFA faculty, staff and students continue to prove that UNM is a professional hub for the creative arts in New Mexico. Many of our faculty bring students abroad also to study with renown artists. Creativity and critical thinking get jobs and make jobs. The arts are an essential part of this state's identity and its economy. My vision for the CFA is to make outreach into multiple and diverse communities a prominent aspect of the College's profile. I am also fully committed to the many interdisciplinary initiatives and collaborations across departments, across the campus – and across the world that equip the young artists emerging from our programs with the flexible skills to succeed."
—Kymberly Pinder, Dean of the College of Fine Arts
|
"The UNM music program was the perfect balance of research and practice. I had the flexibility to conduct ensembles, play in the Wind Symphony, assist the Spirit Marching Band, and design and conduct research, all while teaching part-time in the Albuquerque Public Schools. I am proud to be a Lobo and am exceedingly grateful for the mentorship and encouragement I received at UNM. "
Nathan B. Kruse
Associate Professor of Music Education Case Western Reserve University Cleveland, OH
|
" I was able to spend a great deal of time in the studio, both as a dancer myself and as a rehearsal assistant for historic repertory. In my time in the program, I was lucky enough to have received graduate assistantships, that made the degree financially possible and gave me the opportunity to gain teaching and research experience before graduation. Moving to New Mexico for this Master of Arts degree was one of the best decisions I ever made in my life, and that's not an exaggeration. "
Sarah Williams
MA graduate in Theatre & Dance
|
"The art program at UNM was absolutely invaluable in the development of my personal and professional life. Not only was I given the leeway to pursue the mediums that I wanted, but the faculty thoughtfully pushed me to hone my artistic ability and creative thinking skills with radical new ideas and collaborative experiences. I can honestly say that my time in the College of Fine Arts was four of the best years of my life."
Trent Jones
2012 Bachelor of Arts graduate, Graphic Designer
|
"
I consider myself very fortunate and lucky to have attended UNM. As a very motivated student, I pushed myself to get the most from my undergraduate and had an amazing group of teachers there to help me. From ballet teachers who have danced professionally all over the world to voice teachers who performed professionally in opera and musical theatre throughout the country, UNM has an extraordinary staff who can teach so well because they have done so well. I now live in New York City, and with the skills I attained at UNM I feel on par with the other actors I now am up against auditioning for professional theatre. UNM set me up to have a great foundation for my life in New York, and I am eternally great for the education and knowledge it gave me."
Gilbert D. Sanchez
2012 BA in Theatre Graduate
Contact the College of Fine Arts
Academic Advisement
The College of Fine Arts Student Success & Advisement Center is committed to serve the UNM community with compassion, guidance, and respect as we promote academic excellence.
To speak with a CFA advisor, please call (505) 277-4817.