Student Success & Advisement Center
Academic Advisement
Intentional and informed decisions lead to academic success!
In the College of Fine Arts, academic advising provides students with the opportunity to build a collaborative relationship with their advisor for the purpose of gaining assistance in planning their educational, career, and life goals by learning the skills needed for academic success. Students can discover how to access the variety of resources and services available to them on the UNM campus. The College of Fine Arts Student Success and Advisement Center is staffed by experienced advisors who provide Fine Arts undergraduate students with a multitude of advisement services.
The Center functions to help students learn about the degrees available in the College of Fine Arts as well as core curriculum, major course requirements, and College and UNM graduation requirements. Although requirements are listed here and in the UNM Catalog, many of the degrees in Fine Arts are complex. While, it is the student's responsibility to know and understand the requirements for the degree and graduation, many may need further guidance, which the advisors can provide. Along with information, the Fine Arts advisors can provide degree progress sheets, curricular updates, and degree summaries.
Our Team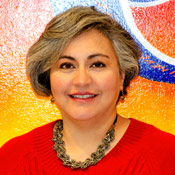 Deanna Sanchez-Mulcahy
Director of Student Success and Advisement
CA 1103
(505)277-4817
dmulcahy@unm.edu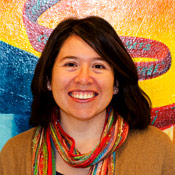 Jennifer Lucero
Student Success Specialist (advises for all CFA degrees)
CA 1103
(505)277-4817
jennlu@unm.edu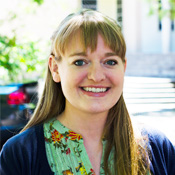 Rachel Perovich
Student Success Specialist (primary advisor for Music)
CA 1103
(505)277-4817
rperovich@unm.edu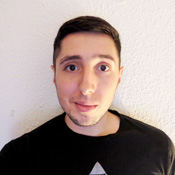 Nick Padilla
Academic Advisor (advises for all CFA degrees)
CA 1103
(505)277-4817
nickpdll@unm.edu
Please schedule an appointment with a CFA Student Success Specialist online through LoboAchieve, or call the Student Success and Advisement Office
(505) 277-4817
(505) 277-0708
finearts@unm.edu
Fall 2017 Commencement and Diplomas:
1) Diplomas
· Signing up at graduation.unm.edu is not necessary to receive an official diploma, and participants will not receive their diploma at the ceremony. Official diplomas are mailed to the address on file for the student 4-6 weeks after the end of the semester. For questions regarding diplomas, students should contact the Office of the Registrar at (505) 277-8900 or by email at degrees@unm.edu.
2) Graduating students may also sign up to participate in the University Commencement Ceremony and/or their convocation ceremony at graduation.unm.edu.
3) The names of those graduates who have privacy flags set in their student records will NOT be printed in the commencement program unless they do one of the following:
· Prior to November 3, 2017: Contact the Office of the Registrar at the campus they attend to have their privacy flag removed. Picture ID required.
OR
· Prior to November 10, 2017: Sign a "Limited Privacy Waiver" in the Office of the Secretary (Scholes Hall, Rm 103). Picture ID required.
If you have any questions or concerns, please feel free to contact Selena Salazar.
contact the student success & advisement center
Academic Advisement
The College of Fine Arts Student Success & Advisement Center is committed to serve the UNM community with compassion, guidance, and respect as we promote academic excellence.
To speak with a CFA advisor, please call (505) 277-4817.