The Department of
Theatre & Dance
We provide a broad, liberal arts education and train students in the fields of dance, theatre, and design & technology for performance
The Department of Theatre and Dance cultivates critical thinking and analysis, and helps students develop tools for creative expression.
For emerging artists and specialists, we provide tools to build careers in their chosen field and networks to the professional world, both nationally and internationally. We serve the community through high quality performance events that showcase student and faculty artistic work and serve as a laboratory for applying skills learned in the classroom and studio.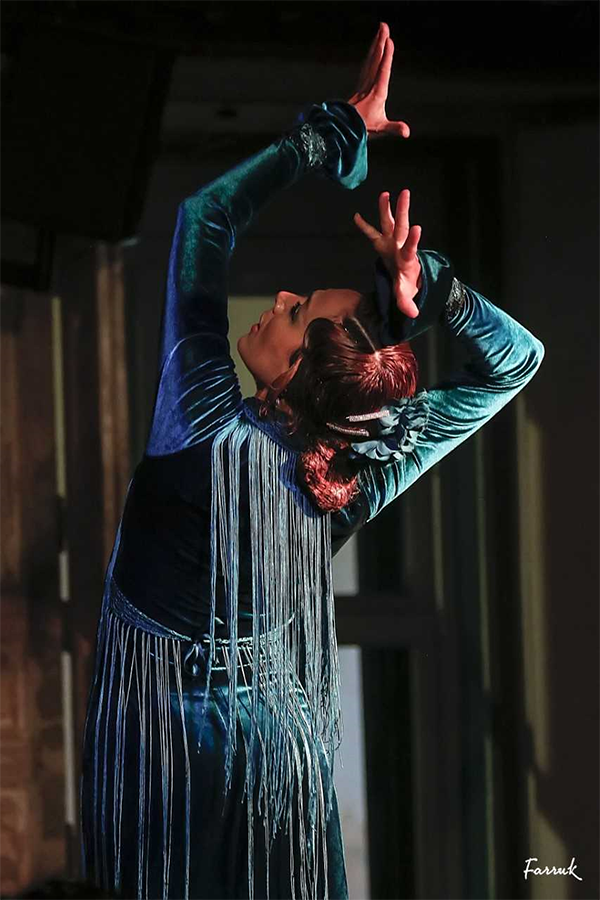 We are proud to host the Visiting Professor in Flamenco
This visiting line brings the most current and established Flamenco artists and scholars to teach classes. The vibrancy and vitality of this artist residency in Flamenco is unique in the world and provides a springboard for these visiting artists and scholars to engage in the global dialogue surrounding Flamenco history, performance, and creative process.
International Collaboration
Live Performance takes the Edinburgh Fringe Festival in Edinburgh, Scotland as its classroom. The course immerses students in the most cutting-edge alternative theatre being created today
International Collaboration
Every other spring term our dance program sponsors students to travel to Soelden, Austria, to perform in the largest contemporary theater piece in the world, Hannibal
Theatre & Dance Events
We produce a mainstage series of five events: three plays, a faculty-choreographed dance concert and the Linnell Festival of New Plays at UNM. In addition to the mainstage series, we support the Theatre X series of student produced plays as well as student dance showcases and outreach tours.
Degrees in Theatre & Dance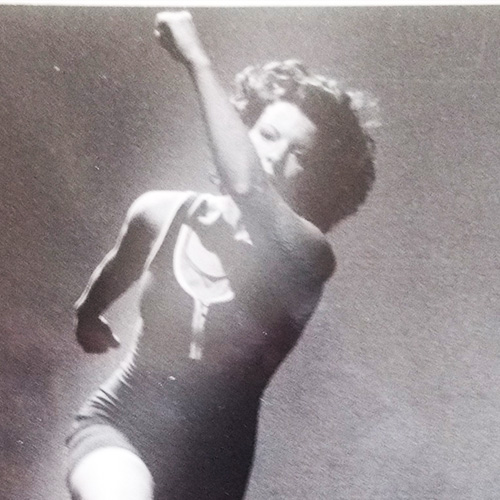 From the Chair
As the Chair of this vibrant academic and artistic department, I am proud to be a colleague of the nationally and internationally renowned faculty and a professor working with diverse, talented, and multifaceted students. Throughout each academic year our production season creates sophisticated and ambitious performances that challenge students in the undergraduate and graduate degree programs; design, dance, theater, and dramatic writing.
Collaboration provides a platform for students to see beyond their artistic discipline and delve into deeper realms of experimentation in creating and performing works for the stage. Resident and guest faculty bring diverse approaches to creative and academic practice, inspiring students toward refined academic research that builds a solid platform for academic and professional growth and career placement in the field.
Browse through our website for photos and video of our production season and detailed descriptions of our academic degrees, designed for students developing their artistic voice. Contact our department for a guided tour of the facilities and meet the faculty and students that engage in the creative and scholarly arena on a daily basis. We are excited to be a part of the artistic community of Albuquerque and New Mexico.

—Professor Donna Jewell, Chair, Department of Theatre & Dance
|
"As someone who specifically focuses on regional dramatic voice, UNM held a unique position in its ability to teach me both about the world of theatre and about how it relates to the distinct culture at home. In the program I was allowed to learn and explore my own voice as a playwright and theatre maker, write plays that were actually produced, and continue to learn about different theatrical skills. The amount of support that came from the faculty and staff of UNM was incredible."
Leonard Madrid
MFA in Dramatic Writing
|
"Working towards a Master of Arts in Theatre and Dance with a Concentration in Dance History and Criticism at the University of New Mexico was a life-changing experience. I exited the program with more confidence, broader exposure to contemporary scholarship, and hands-on experience that has been applicable daily throughout my professional career. The curriculum and extraordinary faculty pushed me to grow in ways that I didn't know I needed to grow upon application. The coursework was challenging and gave me the tools needed for the completion of my own original research project."
Sarah Williams
MA in Theatre & Dance
|
"My time in UNM's Design for Performance Program consisted of several amazing years of learning, and exploration of my own creative voice. As a Design student I was given the opportunity to design costumes for theatre productions and dance pieces that pushed my imagination, but also taught me how to do a script breakdown and create a budget. After graduating I went on to work at the Santa Fe Opera, in the film industry as a wardrobe stylist, and ultimately pursue a career in Los Angeles as a Special Effects Makeup Artist. What I learned at UNM continues to be of value to me on a daily basis."
Sarah Wyman
BA in Design for Performance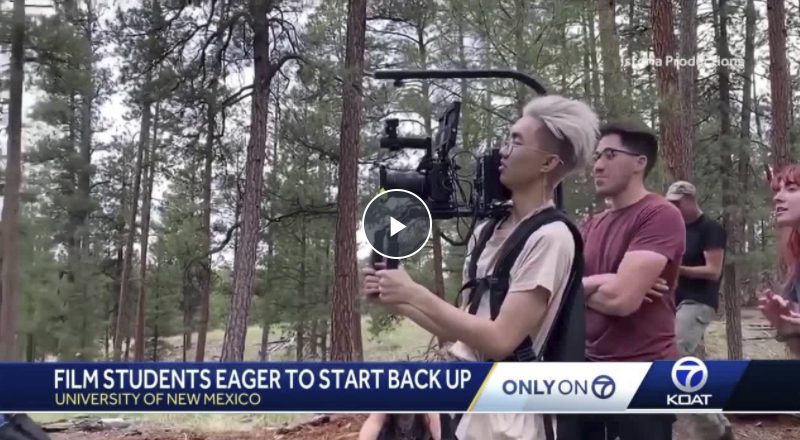 Professional, amateur filmmakers ready to get back to work. When the pandemic hit and the governor's health order shut down most of the state, filmmakers were left wondering how long it would last. Now those months of wondering are over, as set construction and small...
Contact the Department of Theatre & Dance
Robert Hartung building
2414 Central Ave SE
(505) 277-4332
Academic Advisement
The College of Fine Arts Student Success & Advisement Center is committed to serve the UNM community with compassion, guidance, and respect as we promote academic excellence.
To speak with a CFA advisor, please call (505) 277-4817.
The University of New Mexico is an accredited institutional member of the National Association of Schools of Dance and the National Association of Schools of Theatre.