The Department of
Theatre & Dance
We provide a broad, liberal arts education and train students in the fields of dance, theatre, and design for performance
The Department of Theatre and Dance cultivates critical thinking and analysis, and helps students develop tools for creative expression.
For emerging artists and specialists, we provide tools to build careers in their chosen field and networks to the professional world, both nationally and internationally. We serve the community through high quality performance events that showcase student and faculty artistic work and serve as a laboratory for applying skills learned in the classroom and studio.
""To be creative means to be in love with life. You can be creative only if you love life enough that you want to enhance its beauty, you want to bring a little more music to it, a little more poetry to it, a little more dance to it."
—Osho
Theatre & Dance Events
We produce a mainstage series of five events: three plays, a faculty-choreographed dance concert and the Linnell Festival of New Plays at UNM. In addition to the mainstage series, we support the Theatre X series of student produced plays as well as student dance showcases and outreach tours.
Degrees in Theatre & Dance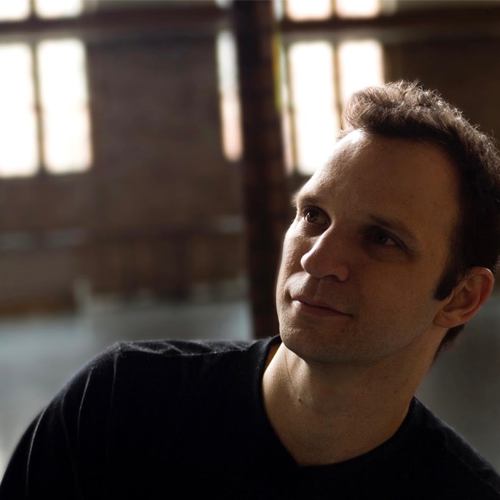 From the Chair
"Welcome, I am proud to be the chair of the Department of Theatre and Dance working with a world-class faculty ensemble that choreographs, designs, directs, performs, researches and writes for some of the most prestigious national and international artistic venues in ongoing collaborations. We bring all this knowledge and experience to our students and productions as we are committed to academic excellence and professional placement.
I encourage prospective students to contact us for any additional information beyond what the site can provide and feel free to visit our facilities. We will be happy to take you on a guided tour, If you are an alumnus/alumna or an individual interested in supporting the arts at the University of New Mexico, you know that we will always be here for you."
—Vladimir Conde Reche, Chair, Department of Theatre & Dance
|
"As someone who specifically focuses on regional dramatic voice, UNM held a unique position in its ability to teach me both about the world of theatre and about how it relates to the distinct culture at home. In the program I was allowed to learn and explore my own voice as a playwright and theatre maker, write plays that were actually produced, and continue to learn about different theatrical skills. The amount of support that came from the faculty and staff of UNM was incredible."
Leonard Madrid
MFA in Dramatic Writing
|
"Working towards a Master of Arts in Theatre and Dance with a Concentration in Dance History and Criticism at the University of New Mexico was a life-changing experience. I exited the program with more confidence, boarder exposure to contemporary scholarship, and hands-on experience that has been applicable daily throughout my professional career. The curriculum and extraordinary faculty pushed me to grow in ways that I didn't know I needed to grow upon application. The coursework was challenging and gave me the tools needed for the completion of my own original research project."
Sarah Williams
MA in Theatre & Dance
|
"My time in UNM's Design for Performance Program consisted of several amazing years of learning, and exploration of my own creative voice. As a Design student I was given the opportunity to design costumes for theatre productions and dance pieces that pushed my imagination, but also taught me how to do a script breakdown and create a budget. After graduating I went on to work at the Santa Fe Opera, in the film industry as a wardrobe stylist, and ultimately pursue a career in Los Angeles as a Special Effects Makeup Artist. What I learned at UNM continues to be of value to me on a daily basis."
Sarah Wyman
BA in Design for Performance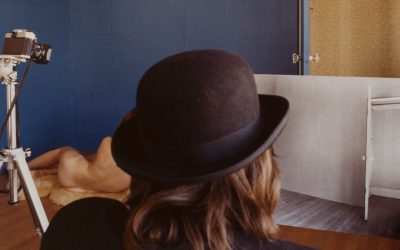 On April 27, the UNM Art Museum will open "Patrick Nagatani: A Survey of Early Photographs" in the Raymond Jonson Gallery. The photographs in the exhibition predate Nagatani's move to New Mexico, highlighting the work he did as a graduate student and earlier, when Nagatani was a novice photographer.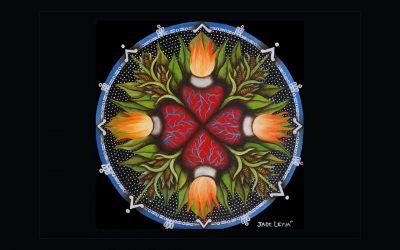 The 2018 Linnell Festival of New Plays at UNM is the centerpiece of UNM's award winning Dramatic Writing Program, led by Artistic Director, Gregory S Moss  The University of New Mexico's Department of Theatre and Dance is pleased to announce the world premieres of...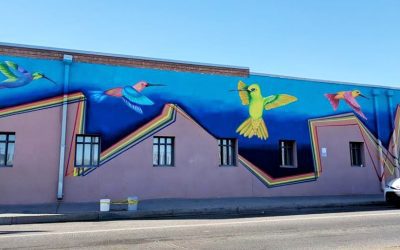 The design, To Spread Happiness, features hummingbirds, which symbolize determination, flexibility, and adaptability. The hummingbirds flutter across a turquoise sky above the Sandia skyline outlined in rainbow stripes.
Contact the Department of Theatre & Dance
Academic Advisement
The College of Fine Arts Student Success & Advisement Center is committed to serve the UNM community with compassion, guidance, and respect as we promote academic excellence.
To speak with a CFA advisor, please call (505) 277-4817.