College of Fine Arts News
Faculty, Alumni, & Student Highlights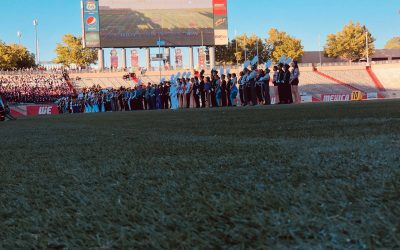 The Zia Marching Band Fiesta 2019 was held on Saturday, October 19, with more than 15,000 in attendance on a perfect fall day at the Dreamstyle Stadium. This is one of the most prestigious marching band events in the Southwest. It featured 26 high school bands from...
Contact the College of Fine Arts
Academic Advisement
The College of Fine Arts Student Success & Advisement Center is committed to serve the UNM community with compassion, guidance, and respect as we promote academic excellence.
To speak with a CFA advisor, please call (505) 277-4817.