College of Fine Arts News
Faculty, Alumni, & Student Highlights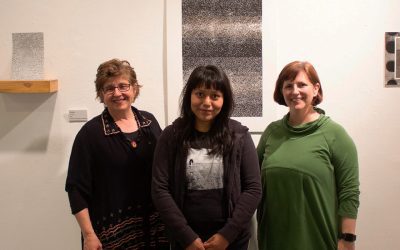 Cynthia Marris was awarded the prestigious Covington-Rhode Senior Prize at the University of New Mexico College of Fine Arts Convocation on May 10, 2019. All art studio faculty participated in rating each of the applicants.  The top six students were selected as...
Contact the College of Fine Arts
Academic Advisement
The College of Fine Arts Student Success & Advisement Center is committed to serve the UNM community with compassion, guidance, and respect as we promote academic excellence.
To speak with a CFA advisor, please call (505) 277-4817.