Watch: Jami Porter Lara Exhibits at
The National Museum for
Women in the Arts
Alumni Spotlight
Jami Porter Lara discusses the importance of the arts, her time at UNM, and how she uses a 2000-year-old ceramic process to connect the past and present in Border Crossing
As part of UNM's Land Arts of the America West program, Jami Porter Lara's travels took her to a remote stretch of the US/Mexico border where she discovered ancient potsherds intermingling with recent traveler's discarded plastic water bottles.
This juxtaposition of artifacts ultimately led her to conceptualize Border Crossing, a fantastic recontextualization of the ubiquitous modern vessel that is far from a "recycling awareness project," and which is currently on exhibition at The National Museum of Women in the Arts.
"By pulling the plastic bottle away from the profane and towards what we perceive to be beautiful or natural or sacred, I hope that human beings can find some forgiveness for ourselves and the things that we make, and seeks to provide a space to contemplate both an ethical beauty as well as an ethics of beauty in the face of human need," says Porter Lara, who was also recently featured on the NMPBS program ¡COLORES!.
The exhibition runs through May 24th in the nation's capital.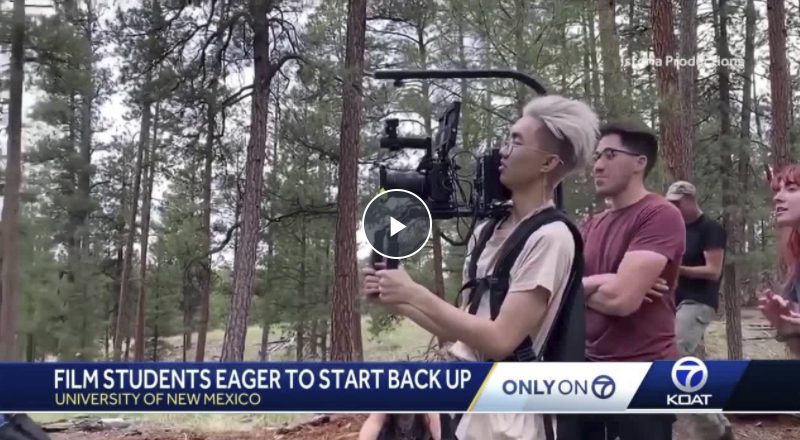 Professional, amateur filmmakers ready to get back to work. When the pandemic hit and the governor's health order shut down most of the state, filmmakers were left wondering how long it would last. Now those months of wondering are over, as set construction and small...