UNM Students Construct Interactive Sculpture at Vizcaya Museum
UNM CFA students Carlos Gabaldon, Amy Johnson, James Martin, and Nick Simko have been working with Assistant Professor Szu-Han Ho throughout Fall 2017 on a site-specific installation for the historic Vizcaya Museum and Gardens in Miami, Florida as part of the Contemporary Arts Program (CAP) Lab.
The culmination of CAP Lab coincides with Art Basel Miami Beach Week 2017. The UNM students have worked with the curators and staff at Vizcaya to propose and complete an interactive sculptural piece that responds to the theme of this year's program: Overload.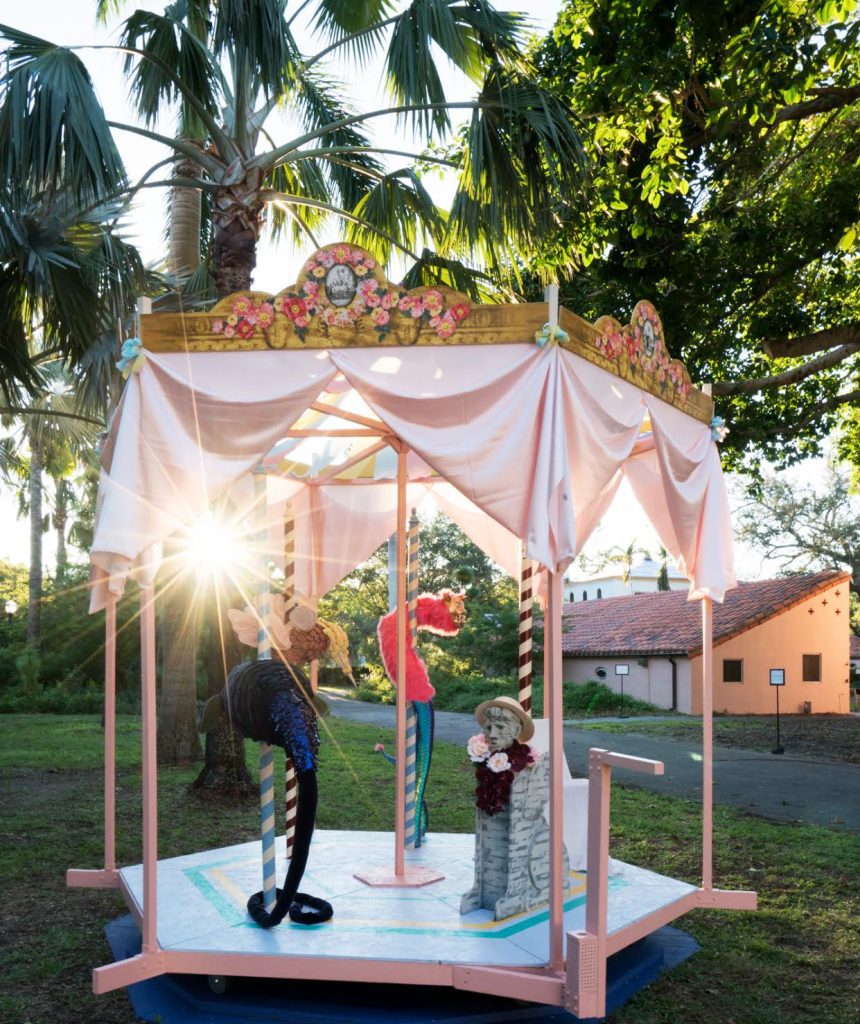 After an initial trip to the site and several weeks of research, the students proposed to work collaboratively to build a functional, manually-operated carousel that would mimic the cyclical and immersive dimensions of the Vizcaya estate. The carousel features four fantastical creatures, each one built by one of the students, and a chair that will allow visitors to ride the carousel. The students will take turns pushing the carousel, performing the labor that powers the spectacle. During Art Basel Miami Beach Week.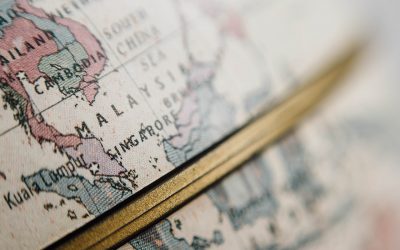 UNM's College of Fine Arts Dean Kymberly Pinder is pleased to announce once again the availability of travel grants to select CFA students. Launched in 2013, the CFA Dean's Travel Grant Award program has been able to send over 200 students to study and perform around...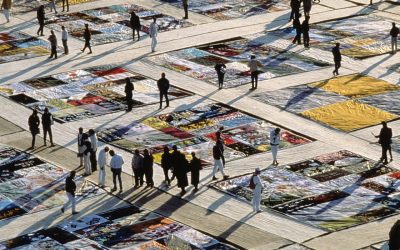 In June 1987, a group of strangers in San Francisco gathered to remember the names and lives of their loved ones that they feared history would forget.
The Dean of UNM's College of Fine Arts continues a fun, festive, and artistic holiday tradition by asking for submissions for two official Fine Arts New Year's cards to be created by you, our wonderful UNM Fine Arts students!