UNM Students Construct Interactive Sculpture at Vizcaya Museum
UNM CFA students Carlos Gabaldon, Amy Johnson, James Martin, and Nick Simko have been working with Assistant Professor Szu-Han Ho throughout Fall 2017 on a site-specific installation for the historic Vizcaya Museum and Gardens in Miami, Florida as part of the Contemporary Arts Program (CAP) Lab.
The culmination of CAP Lab coincides with Art Basel Miami Beach Week 2017. The UNM students have worked with the curators and staff at Vizcaya to propose and complete an interactive sculptural piece that responds to the theme of this year's program: Overload.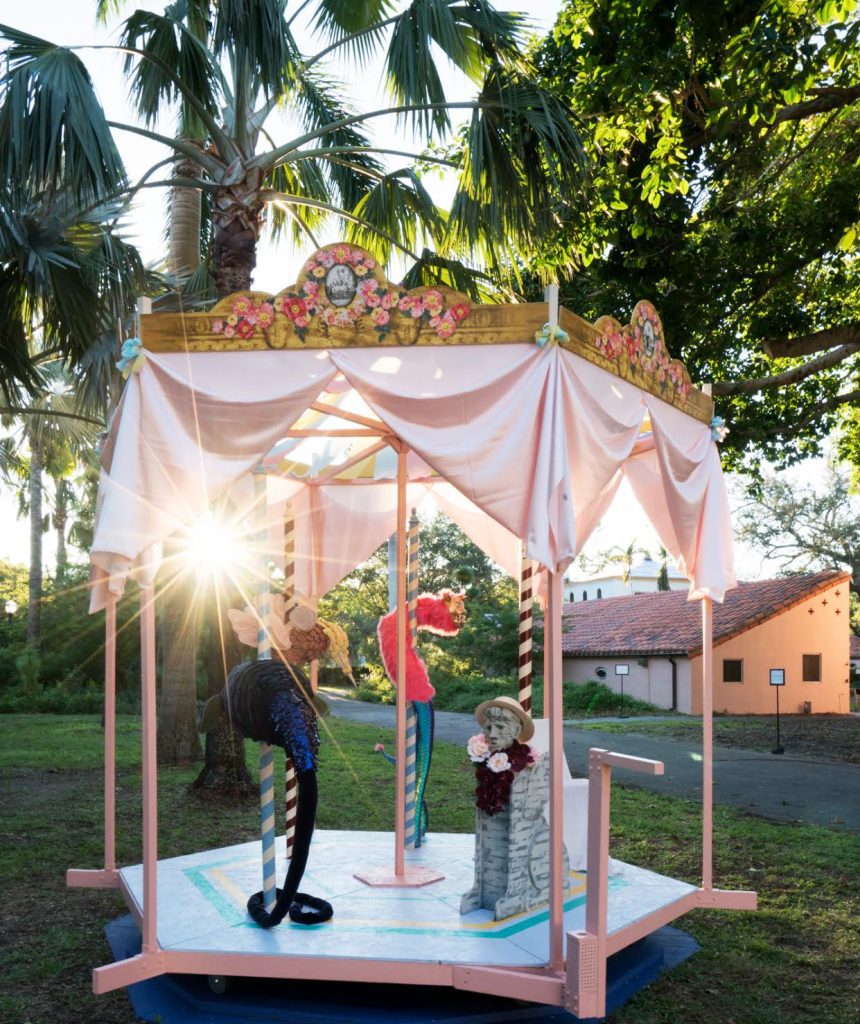 After an initial trip to the site and several weeks of research, the students proposed to work collaboratively to build a functional, manually-operated carousel that would mimic the cyclical and immersive dimensions of the Vizcaya estate. The carousel features four fantastical creatures, each one built by one of the students, and a chair that will allow visitors to ride the carousel. The students will take turns pushing the carousel, performing the labor that powers the spectacle. During Art Basel Miami Beach Week.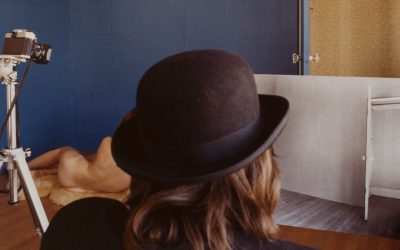 On April 27, the UNM Art Museum will open "Patrick Nagatani: A Survey of Early Photographs" in the Raymond Jonson Gallery. The photographs in the exhibition predate Nagatani's move to New Mexico, highlighting the work he did as a graduate student and earlier, when Nagatani was a novice photographer.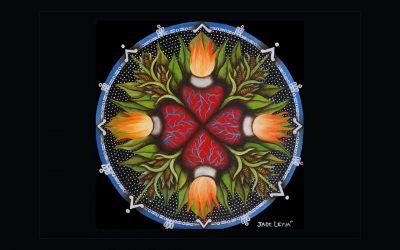 The 2018 Linnell Festival of New Plays at UNM is the centerpiece of UNM's award winning Dramatic Writing Program, led by Artistic Director, Gregory S Moss  The University of New Mexico's Department of Theatre and Dance is pleased to announce the world premieres of...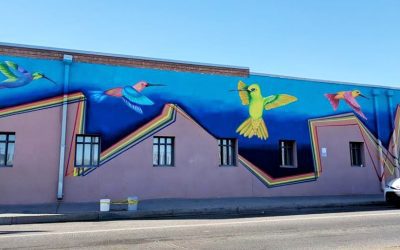 The design, To Spread Happiness, features hummingbirds, which symbolize determination, flexibility, and adaptability. The hummingbirds flutter across a turquoise sky above the Sandia skyline outlined in rainbow stripes.