UNM professors take the stage in Granada
by Vanessa Tan
Their performance, Nueva Música de Nuevo México, will connect new music from New Mexico with an international audience, and bring selected John Donald Robb Field Recordings of historical New Mexican folk music back to Spain as part of the world premiere of a new composition.
The duo's creative work is centered on the commissioning and performance of new compositions specifically written for them and for their instruments, the oboe and viola.
"This is a rarely explored instrumental combination and we have dedicated most of our careers to advancing new repertoire by new composers," said Fredenbergh.
Over the summer, Vigneau and Fredenburgh commissioned a new composition by UNM alumnus, Steven Gomez. Traditionally written scores often prescribe how the musician should play the music, leaving little room for the musician's own creativity. Gomez' modern visual score of Raíces y Cielos (Roots and Skies) oboe, viola and fixed media (2018) encourages the musician to explore their artistic expression as they read notes and phrases layered on top of the branches and root system of a tree, rather than rows of five parallel lines typically found on traditional scores. The result is a collaborative composition where the roles of musician and composer blur, and for the audience, a musical improv experience.
Vigneau adds, "We are excited for this world premiere that celebrates the unique culture of contemporary art music and traditional folk music experienced in New Mexico and the opportunity to share a piece of New Mexico with the world."
Their performance will also include two compositions by UNM Professors Peter Gilbert, If one has courage it is no sorrow to invent songs/ Si doulcement me fait Amours doloir (2013), and Patricia Ann Repar, "Alex" for oboe, viola, and digital accompaniment (2014).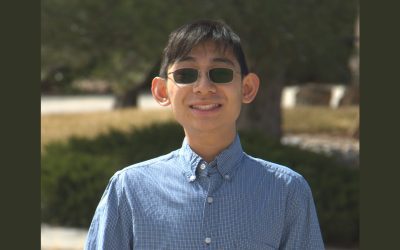 Congratulation to Daniel Feng for Research Award Congratulation to Daniel Feng who won 2nd place in the 2023 Hulsman Undergraduate Library Research Award's Emerging Researcher category for a paper they wrote in PhD candidate, Beth Wilson's, Intro to Art course. Their...