UNM Fine Arts Virtual Tours
Center for the Arts
The main building for the College of Fine Arts. It houses two theatres and a recital hall. It is the main building for the Department of Music and the Department of Theatre & Dance.
Elizabeth Waters Center for Dance
This is the main building for the Theatre & Dance department's Dance program.
Mesa Del Sol
The newest building for our Film & Digital Arts department. Located south of the main campus with a courtesy shuttle service for students.
Painting and Drawing Studio
As part of our Department of Art's MFA program, each student is provided a studio to work in.
Sculpture Lab
Includes woodworking, metal fabrication, and casting rooms. Along with two large workrooms.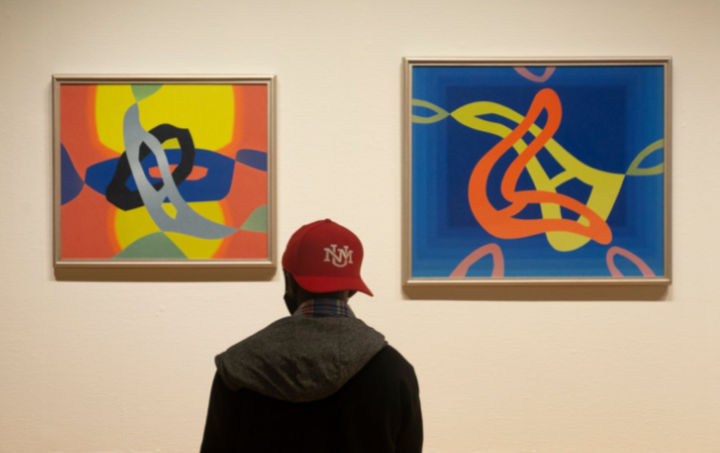 The College of Fine Arts offers private tours that are designed specifically for prospective students and families. Lasting approximately 45 minutes, each tour includes a walking tour of the College of Fine Arts buildings.
To schedule your tour please call the Fine Arts Dean's office at 505-277-2112.
Please note: Our campus is observing COVID safe guidelines and practices — we will enter a few labs depending on availability and masks are required when indoors.
Contact the College of Fine Arts
The Center for the Arts
(505) 277-2112
Academic Advisement
The College of Fine Arts Student Success & Advisement Center is committed to serve the UNM community with compassion, guidance, and respect as we promote academic excellence.
To speak with a CFA advisor, please call (505) 277-4817.