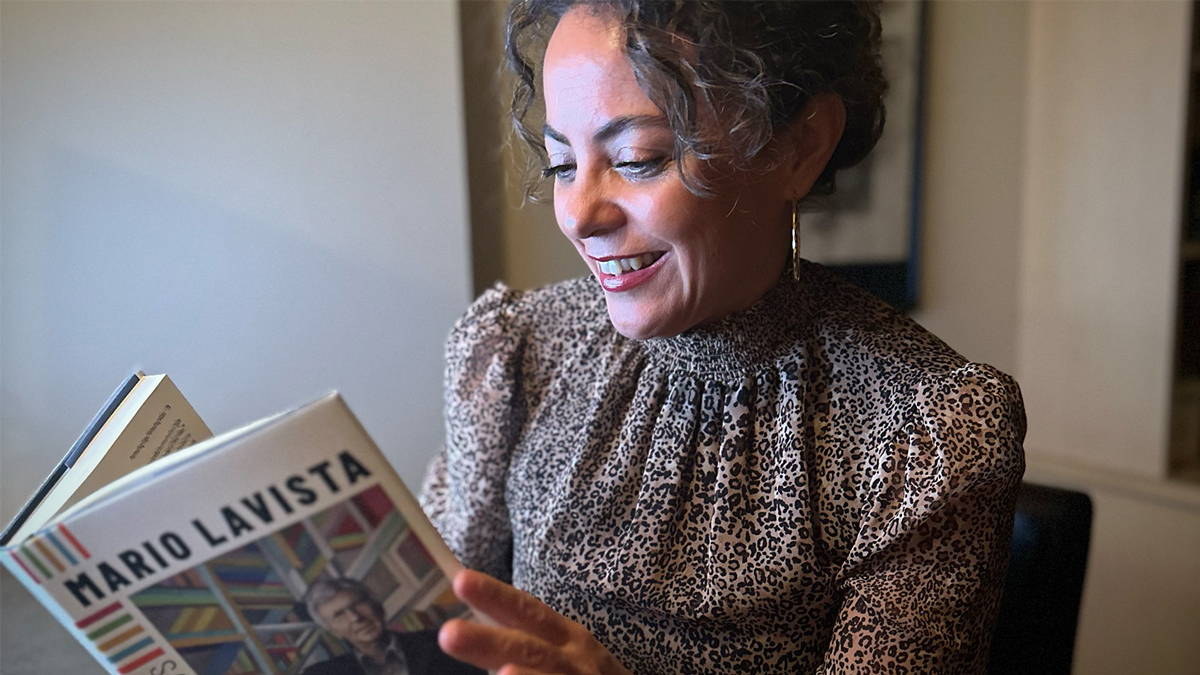 UNM Associate Professor of Music Dr. Ana Alonso-Minutti Releases New Book, Mario Lavista: Mirrors of Sounds, 2023
By Lilly Porter, October 30, 2023
Dr. Ana Alonso-Minutti's new book, Mario Lavista: Mirrors of Sounds, has just been released by Oxford University Press. This work—the first of its kind—discusses the music of the influential composer Mario Lavista through the lens of his contribution to contemporary music in Mexico and beyond. Dr. Alonso-Minutti graciously agreed to an interview for this press release, sharing insights into the writing of her book, the deficits it will fill in the field of music education, and the actions she has taken to make it as accessible as possible.
This book was years in the making, going back to research Dr. Alonso-Minutti began during her doctoral work and has continued to pursue in her scholarship since. Between 2004 and 2023, she conducted interviews with not only Mario Lavista, but also visual artists, performers, poets, choreographers, filmmakers, and more. The goal of these interviews was to showcase Lavista's interdisciplinary work. She states that "when you open the book, you will realize that there is a discussion of music in connection to poetry, in connection to visual arts, in connection to film, etcetera." She argues that Lavista wrote music not for himself but for others. Because of this relationship to others, Lavista should be considered a "relational composer."
Dr. Alonso-Minutti made many powerful friendships throughout the transnational process of writing this book, but a shocking event shaped its structure. After the book was already written, Lavista died, leaving her the leading expert on his music. In her words, "I had to change all the narrative. I was talking now about a person who is no longer alive." Despite not being a biography, this difficult transition caused Mario Lavista: Mirrors of Sounds to add to the discourse of Lavista's legacy—and the revival of his music following his death—through a slightly different lens.
The book is a work intended to instill more diversity in the types of narratives being promoted through music education by creating a less stereotypical picture of "Mexican music." Dr. Alonso-Minutti remarked that "in the field of contemporary music, there aren't many books coming from places outside of the U.S. or Central Europe." Her new book will address this deficit, focusing on the work of a key figure in the Mexican contemporary music scene to help pedagogues add more diversity to their discussions of twentieth and twenty-first century music. Additionally, she hopes to break down stereotypes of what Mexican music sounds like by focusing on the work of a composer who, she states, "while writing in a style that was very personal, was responding to a cosmopolitan and abstract avant-garde musical idiom." By breaking down stereotypes and including this narrative as an educational tool, a more nuanced picture of what contemporary music is will be painted.
In order to share her research with as many people as possible, Dr. Alonso-Minutti has worked to create an accessible and affordable format for the book. While written in English to make it applicable to English-speaking settings, it also includes the original Spanish quotations in the footnotes for bilingual readers. This "is the first English monograph that addresses contemporary Mexican music after 1970 and is the first to center in the work of Lavista." In addition, she explained that the book is written in an accessible tone, free of hyper-specialized terms, to be "read by anyone, music majors and non-music majors, people in academia and people not in academia." In order to make this book as widely available as possible, Dr. Alonso-Minutti received a grant from the University of New Mexico to create a free, open-access digital version so that it can have even more impact in diversifying music education.
Mario Lavista: Mirrors of Sounds is a book that is the first of its kind. It will allow students to gain a broader perspective of Mexican contemporary music in connection to other arts. Additionally, the book's free and open access will magnify its impact, as it adds diversity to discourses about concert music from the twentieth and twenty-first centuries.
ABOUT THE AUTHOR
Dr. Ana Alonso-Minutti is an associate professor of musicology and ethnomusicology and associate chair of the Music Department, as well as the faculty affiliate of both the Women, Gender, and Sexuality Studies and the Latin American and Iberian Institute at UNM. She also serves as a research associate for the Southwest Hispanic Research Institute. With a PhD from the University of California, Davis, her scholarship focuses on experimental music from Mexico and the US-Mexico border. Dr. Alonso-Minutti's regularly presents her work nationally and internationally. Her research has been published in the United States, Mexico, and Argentina. She co-edited the volume Experimentalisms in Practice: Music Perspectives from Latin America (Oxford University Press, 2018). Mario Lavista: Mirrors of Sounds is her first single-authored book. Additionally, her work as a composer earned her the Robert M. Stevenson Prize for her choral piece Voces del desierto (2019), which premiered at the National Hispanic Cultural Center.
FURTHER READING
For more information—including the official description of this book and to purchase a copy of the book—please visit its entry in Oxford University Press at https://global.oup.com/academic/product/mario-lavista-9780190212728?cc=us&lang=en&#
Photo credit: Marcella Ernest 
Necessary Links: https://global.oup.com/academic/product/mario-lavista-9780190212728?cc=us&lang=en&#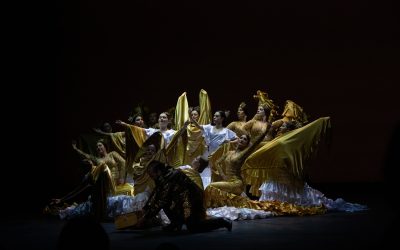 By Lilly Porter, October 30, 2023The National Institute of Flamenco (NIF) invites you to immerse yourself in a joyful and vibrant world of flamenco dance and music, villancicos – Spanish Christmas carols – Escuela Bolera, Spanish Folkdance, and African Dance. La...