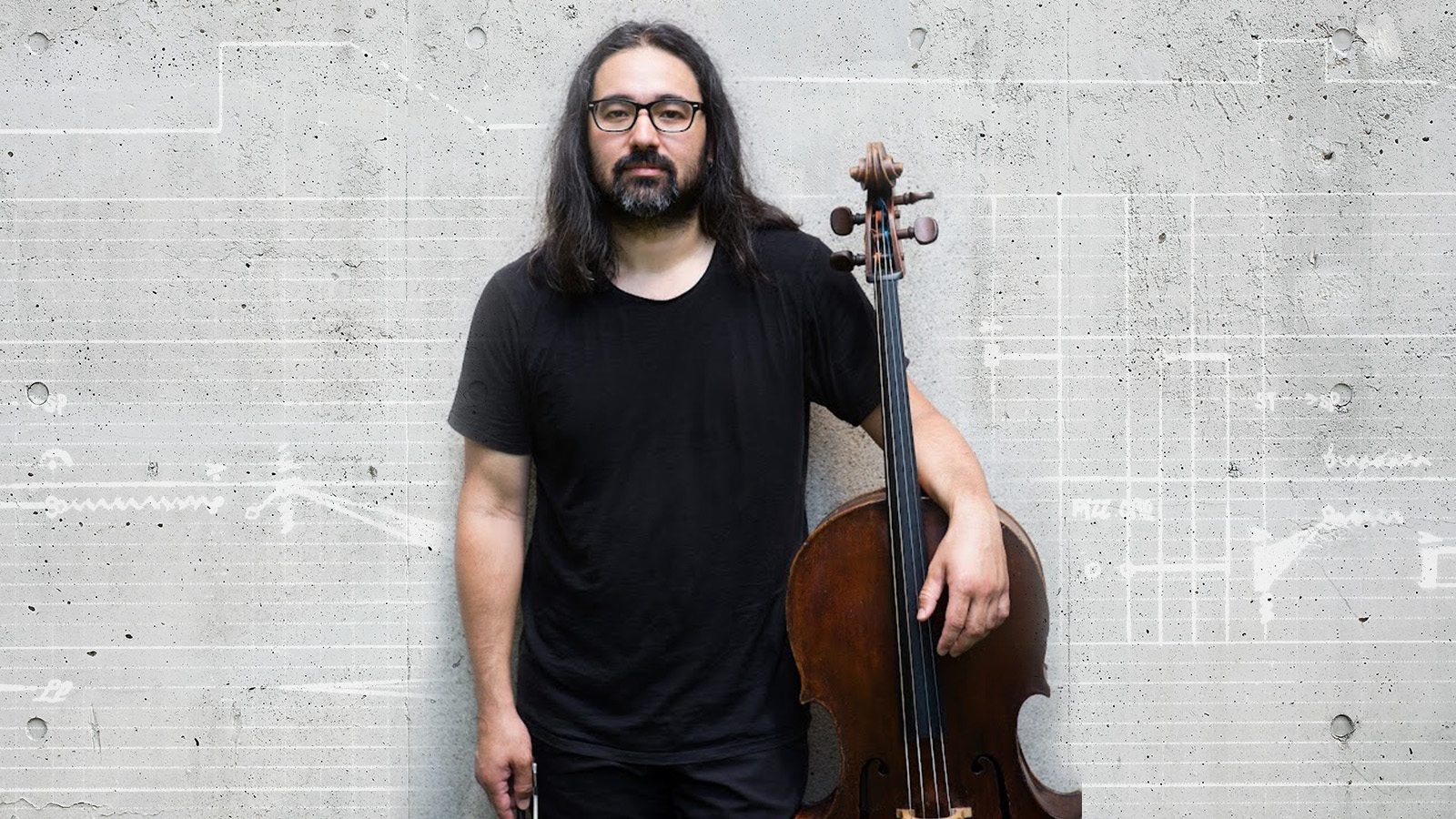 The Music from the Americas presents: "UNACCOMPANIED, Personal Stories of Immigration and American Identity
The Music from the Americas presents "UNACCOMPANIED: Eight New Works for Solo Cello 
Exploring Personal Stories of 
Immigration and American Identity." This Faculty Concert is sponsored by the Department of Music at UNM and will feature a performance by Boston cellist Leo Eguchi, on Thursday, November 2, 2023 at 7:30PM in Keller Hall. Music by Bunch, Diaz, Duarte, Hurtado, Liu, Maneein, Roustom, and Yousufi will be performed. For tickets, please visit unmtickets.com.
Leo Eguchi is an in-demand cellist, co-founder of both Oregon's Willamette Valley Chamber Music Festival and Sheffield Chamber Players in his hometown of Boston. He performs in regional ensembles including New Bedford Symphony (as principal cellist), Portland Symphony and the Boston Pops. Eguchi steps out on his own this fall with "UNACCOMPANIED," a performance featuring eight short new works by immigrant and first-generation American composers for solo cello. A Japanese-American man whose upbringing in a mixed-race Midwest family made him question his fit in the communities he inhabited, Eguchi commissioned composers whose own work draws from their unique immigrant and mixed-race experiences to answer the question, "What does your American-ness sound like?"
____________________________
LEO EGUCHI
Being a mixed-race, first-generation American, I grappled throughout my small-town midwestern childhood with the experiences of a split-screen sort of treatment, all depending on whether I was in public with the white, or non-white members of my family. These bifurcated experiences continued into adulthood as I moved to Boston, made a career as a classical musician, and ultimately married and made a family with a white woman. Sometimes I move through society, accepted and respected as an artist while at other points, like when I'm not with my wife and daughter, I've had so many experiences of being disparaged, viewed as a threat, abused by authorities, threatened or experienced violence.
With my personal story as a backdrop, the wave of hostility toward immigrants and refugees since the 2016 presidential election has weighed heavily on me. How can we treat each other so differently?  And in our polarized society, with so many obstacles to meaningful discourse, how can we even start a conversation about how to recognize our common humanity?
With music and metaphor
In 2019, Yo Yo Ma gave a performance of Bach's solo cello suites at the US/Mexico border to protest the "wall." His intent was to send a message of bridge building, but what made a lasting impression on me is the humanity and courage of the unaccompanied, vulnerable cello in a place where many brave, powerless, and unaccompanied souls have passed, and yet I began to wonder if Yo Yo missed an opportunity. Perhaps, if applied with purpose, the song of a single cello could give voice to some of those stories?
This project, called 'UNACCOMPANIED,' will present a range of personal stories of immigration and American-ness, composed by nine immigrant and first-generation Americans, and performed by myself on solo cello, alone on an empty stage. Each newly commissioned piece will be five to eight minutes in length, and allow each composer to draw from their diverse identities and experiences to answer the question, "What does your American-ness sound like?" The works will then be put together into an evening-length to spotlight each composer's work and story, while also exploring the commonalities in the immigrant experience.
PROGRAM
KENJI BUNCH Ghost Mine
JAMES DIAZ This Is Not America, part 2
FRANK DUARTE Cello Piece
JOSÉ LUIS HURTADO Luminous
SHAW PONG LIU Patch Work
EARL MANEEIN The Wandering
KAREEM ROUSTOM Breviary
MILAD YOUSUFI Anchorage
PERFORMED BY
LEO EGUCHI, cello
https://www.leoeguchi.com/
https://music.unm.edu/community/music-from-the-americas/
https://www.facebook.com/profile.php?id=100054417012984
https://www.youtube.com/playlist?list=PLjTAJGf2V_XM5e5sdwgJdRrrQ4iT01tWy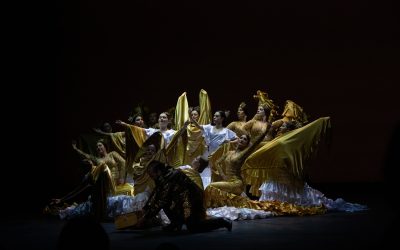 By Lilly Porter, October 30, 2023The National Institute of Flamenco (NIF) invites you to immerse yourself in a joyful and vibrant world of flamenco dance and music, villancicos – Spanish Christmas carols – Escuela Bolera, Spanish Folkdance, and African Dance. La...