THE JOHN DONALD ROBB COMPOSERS' SYMPOSIUM 2021 "HOUSE MUSIC"
STREAMING FESTIVAL OF NEW MUSIC
May 1 – May 4
5 – 8:30 PM
Since 1972, the internationally renowned symposium has brought composers and musicians from around the world to UNM for a series of public concerts and unique learning opportunities for UNM students.
Concerts of the Symposium will be streaming on the Robb Trust Youtube channel.
The concerts will include music by UNM Department of Music instructors: Matt Forte and Patrice Repar and will include some great performances by Jamie Flora & Kristin Ditlow, Olga Perez Flora & Ben Silva, Michael Walker and Katie Dukes (in the Amity Trio), and Kim Fredenburgh & Kevin Vigneau (with Toby) amongst many others local, national, and international.
Streaming Events
Saturday, May 1st
5:00 PM CONCERT #1
7:30 PM CONCERT #2
Sunday, May 2nd
5:00 PM ROBB CONCERT
7:30 PM CONCERT #4
Monday, May 3rd
9:30 AM COMPOSITION MASTERCLASS (Registration required)
Cecilia Arditto
12:00 PM COMPOSITION MASTERCLASS (Registration required)
Shawn Okpebholo
7:30 PM CONCERT #5
Tuesday, May 4th
9:30 AM TALK: From Discrimination to Art (Registration required)
Abbie Conant / William Osborne
12:30 PM TALK: Making an Album: From Recording to Release (Registration required)
Dan Lippel
2:00 PM COMPOSITION MASTERCLASS (Registration required)
Annika Socolofsky
7:30 PM CONCERT #6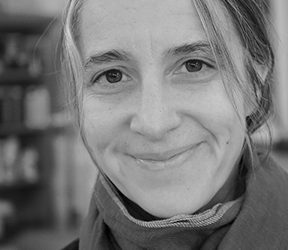 Department of Art Associate Professor Meggan Gould has won a George A. and Eliza Gardner Howard Foundation Fellowship to support work on a new photographic project, entitled: Photography After Photography: A Reckoning. The Howard Foundation awarded 9 fellowships of...