The Department of Art welcomes a new faculty member in Photography
The Department of Art welcomes a new faculty member in Photography
We are excited to announce that we have added an outstanding new faculty member to our Photography program.
Mark McKnight (b. Los Angeles, CA) is an artist whose work has been exhibited internationally. His art has been reviewed in Aperture, Art in America, BOMB Magazine, and The New Yorker. Recent solo exhibitions include Mark McKnight (Aperture Foundation, New York, 2020) and in this temporarily prevailing landscape (Klaus von Nichtssagend, New York, 2020). In 2009, Mark traveled to Finland on a Fulbright Scholarship. Additional residencies include Light Work (2019) and Storm King Art Center (2017). Mark is the recipient of the 2019 Aperture Portfolio Prize, the 2020 Light Work Photo Book Award, and a 2020 Rema Hort Mann Emerging Artist Grant. McKnight's work is in the collection of The Henry Art Gallery, Seattle, and The Los Angeles County Museum of Art. His first monograph "Heaven is a Prison" will be published by Loose Joints (London/Marseilles) in Fall 2020. He is currently represented by Klaus von Nichtssagend, New York, and Park View/Paul Soto, Los Angeles.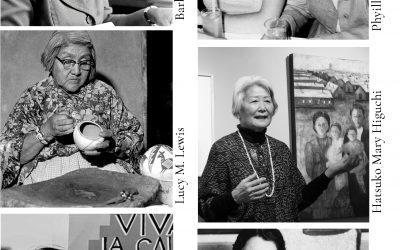 Chamisa: A Journal of Literary, Performance, and Visual Arts of the Greater Southwest, Southwest Hispanic Research Institute, and The University of New Mexico Volume Two: Women in the Southwest Call for Submissions When we consider the diverse communities located in...