Recent College of Fine Arts graduate receives Andrew W. Mellon fellowship
Kyler Michael Brahmer, a recent graduate from the College of Fine Arts, has received an Andrew W. Mellon fellowship for a summer workshop at UCLA.
Funded by a generous grant from the Andrew W. Mellon Foundation, the UCLA/Getty Graduate Program in the Conservation of Archaeological and Ethnographic Materials will offer summer opportunities for students and recent graduates who are currently underrepresented in conservation. Kyler, with up to fifteen students will participate in a weeklong summer workshop designed to introduce them to conservation and other museum collections work through tours, activities, and presentations at the Getty Villa conservation labs and regional museums.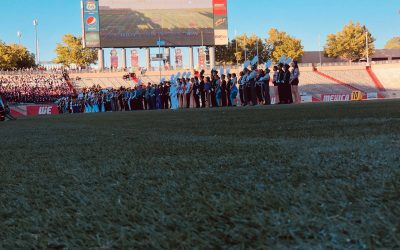 The Zia Marching Band Fiesta 2019 was held on Saturday, October 19, with more than 15,000 in attendance on a perfect fall day at the Dreamstyle Stadium. This is one of the most prestigious marching band events in the Southwest. It featured 26 high school bands from...