Ph.D. Art History student, Jeannette Martínez awarded 2023 Graduate Fellowship at the Smithsonian
Ph.D. student in Art History, Jeannette Martínez has been awarded a coveted Summer 2023 Graduate Fellowship for the Latino Museum Studies Program at the Smithsonian. She will spend part of her summer in Washington, D.C. researching Latinx artists, art, and archives under the direction of artist and archivist, Josh Franco.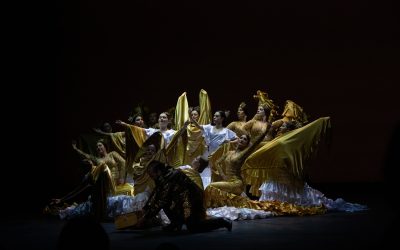 By Lilly Porter, October 30, 2023The National Institute of Flamenco (NIF) invites you to immerse yourself in a joyful and vibrant world of flamenco dance and music, villancicos – Spanish Christmas carols – Escuela Bolera, Spanish Folkdance, and African Dance. La...