New Self-Produced Music From Young CFA Artists!
Check out this new upcoming music group called "NICTEHA" and their new singly "Honey"!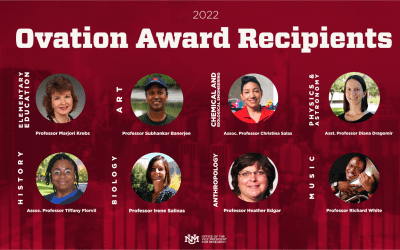 Congratulations to Professor of Art and Ecology, Subhankar Banerjee and Professor of Music, Richard White! Banerjee, White, and six Lobo researchers from disciplines spanning across The University of New Mexico have been selected as recipients of the inaugural OVPR...