John Phillip Abbott opens a solo show
John Phillip Abbott opens a solo show
John Abbott is an Assistant Professor of Painting and Drawing with UNM Department of Art. Abbott's current exhibition, Wishing Like a Mountain, runs February 4—March 20, 2021, at Baronian Xippas in Brussels, as well as a piece in the 30th-anniversary exhibition, Back to the Future of Xippas in Punta del Este, Uruguay.
Abbott through his paintings explores the relationship between text and image, blurring the boundaries between both. Words or short sentences organize his compositions with a grid-like structure and function as images rather than mere concepts. Combining the use of acrylic brush and spray paint, stencils and masking tapes, prepared and raw canvases. Abbott constantly reinvents conventional ways of paintings and introduces unexpected shifts between his graphic intentions and process-related accidents.
Baronian Xippas Solo Exhibition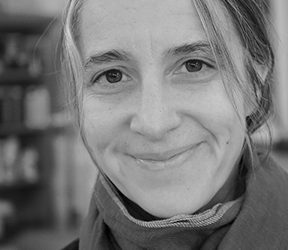 Department of Art Associate Professor Meggan Gould has won a George A. and Eliza Gardner Howard Foundation Fellowship to support work on a new photographic project, entitled: Photography After Photography: A Reckoning. The Howard Foundation awarded 9 fellowships of...