Sara Ice
Assistant Professor of Design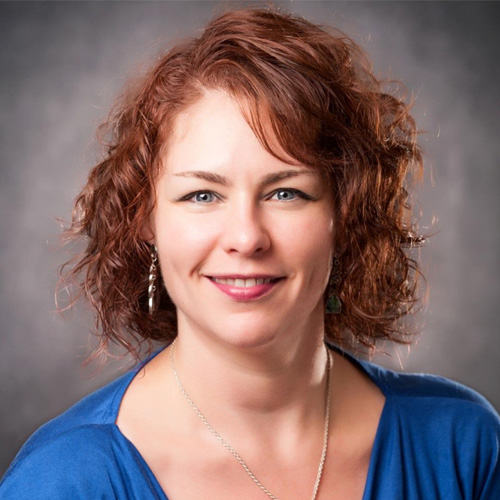 Sara Ice
Assistant Professor of Design
Sara Curran Ice is an Assistant Professor of Design at the University of New Mexico, who specializes in Costume Design. She teaches courses in Costume Design, Costume History, and Theatre Makeup.
Sara received her BA from Illinois State University with an emphasis in Stage Management and Costume Design. She then went on to receive her MFA in Costume Design from the University of California, Irvine. After graduation, she was a freelance costumer in Film and Television where she became a Member of IATSE Local 705 The Motion Picture Costumers Union in Los Angeles. She also worked freelance as a projectionist, camera operator, and graphics operator for conventions and concert tours across the United States.
Sara has worked at various companies such as The Pasadena Playhouse, The Black Hills Playhouse, the Illinois Shakespeare Festival, and the Will Geer Theatre. Prior to the University of New Mexico, she taught at the University of Nebraska, Kearney, and PCPA – Pacific Conservatory Theatre. Sara is also a member of the United States Institute for Theatre Technology (USITT), where she will be serving as a National Co-Chair of the Poster Sessions.