UNM's Dance program will present its faculty dance concert Chameleon in April
Following COVID19 guidelines UNM's dance program will present its faculty dance concert Chameleon. The online concert will be presented in April featuring new creations staged and/or choreographed by faculty members Marisol Encinias, Donna Jewell, and Vladimir Conde Reche. The Dance Program continues to provide solid education and training to their dance majors and this concert will feature Flamenco and Contemporary works that will challenge students while offering different possibilities to their artistic growth. Vladimir Conde Reche's new choreographic work for UNM's faculty dance concert proves that individuals can come together on a common goal to lift, support, and grow towards the betterment of society. This dance film is a testament to students' talent, dedication, and overall humanity towards one another.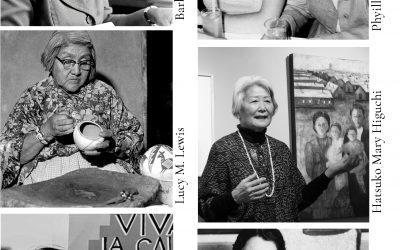 Chamisa: A Journal of Literary, Performance, and Visual Arts of the Greater Southwest, Southwest Hispanic Research Institute, and The University of New Mexico Volume Two: Women in the Southwest Call for Submissions When we consider the diverse communities located in...