Department of Music welcomes new faculty members
We are excited to announce that we will be adding three outstanding new faculty members, two to our Instrumental Music Education program, and a new Orchestra Director in the fall.
George Nicholson, a Ph.D. candidate at Teachers College at Columbia University, will be joining us from his current positions at Queens College and The College of New Jersey, Olivia Tucker will be joining us from the University of North Texas where she is a Ph.D. candidate and Dr. Matthew Forte will be joining us from his current position at the University of Toledo. George Nicholson is currently an Adjunct Professor at Queens College and The College of New Jersey, teaching graduate conducting low string pedagogy, and supervising student teachers. In 2018-2019 he was Visiting Assistant Professor of Music Education (Strings) at Ithaca College in Ithaca, NY. In 2014, George moved to New York City to pursue his doctoral degree in music education at Teachers College at Columbia University where he is a Florence K. Geffen fellow under Dr. Randall E. Allsup. In addition to coursework, he supervises student teachers, mentors practicing music teachers, conducts the InterSchool Orchestras of New York, and plays bass with the Queer Urban Orchestra. His research interests focus on socially-just teacher practices amidst the political landscape of today's schools. He received his bachelor's degree from the University of Miami, FL, and his master's degree from the University of Georgia. Nicholson had the privilege of teaching orchestra in Cobb County, GA at the middle school and high school level to wonderful, passionate, and thoughtful students. During his time there, the program produced award-winning performances, became actively involved in the local community, and engaged in creative musical experiences. Outside of the school, George was a clinician and judge for Georgia Music Educators Association events as well as other organizations around the state. He was born in Ridgewood, NJ, and grew up studying music in the Ridgewood public school system as well as at the Manhattan School of Music Preparatory program.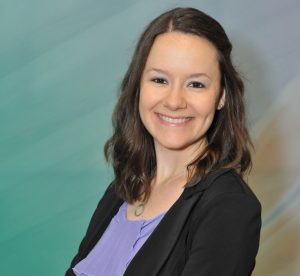 Olivia Tucker is finishing up a Ph.D. in music education at the University of North Texas. She serves as an instructor of Introduction to Music Education and is an assistant director of the Denton New Horizons Senior Band. Prior to her doctoral work, Tucker taught band in Dallas-Fort Worth area schools while earning a Master of Music Education degree from UNT. Tucker holds a Bachelor of Music in Music Education degree from Howard Payne University. Tucker's research interests include music teacher education, identity, and agency. Her work may be found in the Journal of Music Teacher Education and Update: Applications of Research in Music Education, and she has a forthcoming article in Music Educators Journal. Tucker has annually presented her work for ensemble teachers at the Texas Music Educators Association Clinic and Convention in San Antonio, and she has presented research at the American Educational Research Association Annual Meeting and at the Symposium on Music Teacher Education. Tucker's dissertation on band teacher agency was recently accepted for presentation at the 2020 National Association for Music Education National Conference, where she will also lead a panel presentation on music teacher identity research paradigms.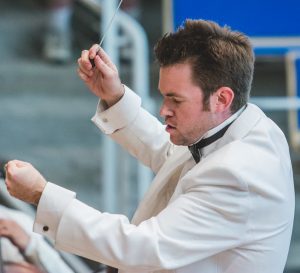 Dr. Matthew Forte, was Director of Orchestral Studies at the University of Toledo, where, in a three-year tenure, he more than doubled the size of the University of Toledo Symphony Orchestra, increasing that ensemble's artistic standards and its visibility throughout the mid-western United States. Concurrent to this post, Matthew served on the conducting staff of the Toledo Symphony –where his primary duties involved conducting the Toledo Symphony Youth Orchestras– and as one of the conductors of the Greater Toledo International Youth Orchestra –an organization with which he began an initiative to bring chamber orchestra music to diverse and under-served communities in downtown Toledo. Matthew has collaborated with performing arts and educational institutions throughout the U.S.: he has served as cover conductor of the St. Louis Symphony, served on the faculty of Grand Valley State University, and, as a composer, has had works premiered by Glass City Singers, Musique 21 and the Pittsburgh New Music Ensemble, among others. He is likewise in regular demand as a clinician and teacher of young musicians throughout the country. In the summer months, Matthew works with young musicians at Sitka Fine Arts Camp, in Sitka, Alaska, one of the most prestigious preparatory music camps in the United States. He likewise maintains an active association with the Aspen Music Festival and School, where he collaborates frequently with the AMFS Department of Education and has served as guest faculty since 2016. He received his Bachelor's degree, summa cum laude, from the Hartt School of the University of Hartford, where, upon graduation, he received the Belle K Ribicoff Prize for academic excellence; his master's and doctoral degrees were earned at Michigan State University, where he was a Rasmussen Fellow and served as music director of the Michigan State University Concert Orchestra, work for which he received the 2017 MSU Distinguished Teaching Citation.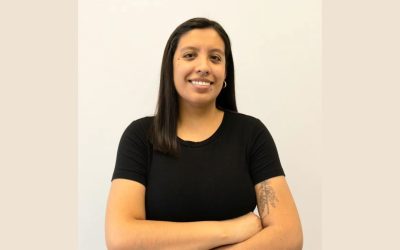 Congratulations UNM Printmaking alum, Juana Estrada Hernández, who is now Rhode Island School of Design's Assistant Professor of Printmaking Juana Estrada Hernández was born in Luis Moya, Zacatecas, Mexico and immigrated to the United States when she was seven years...