Congratulation to Hulsman Research Award Winners Daniel Feng and Lauren Reddington
Congratulation to Daniel Feng who won 2nd place in the 2023 Hulsman Undergraduate Library Research Award's Emerging Researcher category for a paper they wrote in PhD candidate, Beth Wilson's, Intro to Art course. Their work was title, "Cezanne's Colors, Lines, and Perspectives of Mont Saint Victoire."
Congratulation to Lauren Reddington who won 3rd place in the 2023 Hulsman Undergraduate Library Research Award's Emerging Researcher category for a paper they wrote in PhD candidate, Ellie Kane's, History of Art II course. Their work was title, "Prometheus Bound by Peter Paul Rubens and Frans Snyders: Psychological and Physical Punishment."
The Jim and Mary Lois Hulsman Undergraduate Library Research Award program recognizes excellence in undergraduate research that incorporates the use of University Libraries resources and demonstrates sophisticated information literacy skills.
The submissions will be posted in UNM's Digital Repository.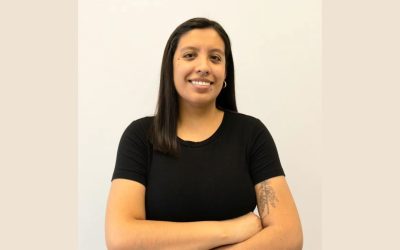 Congratulations UNM Printmaking alum, Juana Estrada Hernández, who is now Rhode Island School of Design's Assistant Professor of Printmaking Juana Estrada Hernández was born in Luis Moya, Zacatecas, Mexico and immigrated to the United States when she was seven years...