Volume Two: Women in the Southwest, Call for Submissions
Chamisa: A Journal of Literary, Performance, and Visual Arts of the Greater Southwest, Southwest Hispanic Research Institute, and The University of New Mexico
Volume Two: Women in the Southwest
Call for Submissions
When we consider the diverse communities located in what is, collectively, understood as the U.S. Southwest, the prominence of women is unmistakable throughout the region's history and across all populations. Women have long occupied or served in a variety of roles, as mothers, healers, community organizers, workers, artists, writers, politicians, scholars, and teachers, among other things. Beginning with the diverse Indigenous communities that have long inhabited the area, then moving into the Spanish colonial and Mexican periods through the U.S. intervention, statehood, and up to the present, women have actively shaped life, cultural production, and thought in this part of the country. For the second issue of Chamisa: A Journal of Literary, Performance, and Visual Arts of the Greater Southwest, we seek submissions that examine, document, celebrate, and/or exemplify the creative expressions, labor, activities, and/or contributions, historical to the present, made by women of all backgrounds and identities to the cultural landscape of the Southwest, here, understood as comprised of the states of Texas, New Mexico, Colorado, Utah, Arizona, Nevada, and California. For our purposes, we understand the category of "woman" to be open and inclusive of all racial, ethnic, religious, and socioeconomic backgrounds, all sexual orientations, and all woman or female gender identifications and gender expressions.
Submissions may include, short stories, poetry, essays, editorials, articles, portfolios of creative work, i.e. photography, painting, prints, etc., videos and/or stills of performance, interviews, reviews, and educational resources. The call is open to all interested contributors, including but not limited to, artists, writers, scholars, educators, students, and community members, whether affiliated with institutions or not. PLEASE NOTE: written submissions (poetry, short stories, articles, essays, editorials, etc.) MUST be submitted as Word documents and images (portfolios of photography, painting, prints, etc.) MUST be in a high-resolution JPEG format. Submissions not following these basic guidelines will not be considered.
To submit, please go to: https://digitalrepository.unm.edu/chamisa/ and register. The FINAL deadline to submit is October 1, 2021. Any questions may be directed to: Chamisajournal@unm.edu.
To access a copy of the first issue of the journal, please go to: https://digitalrepository.unm.edu/chamisa/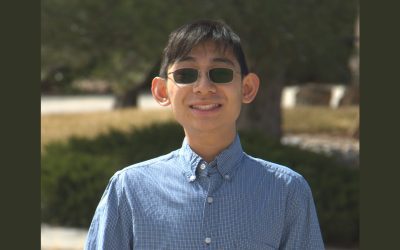 Congratulation to Daniel Feng for Research Award Congratulation to Daniel Feng who won 2nd place in the 2023 Hulsman Undergraduate Library Research Award's Emerging Researcher category for a paper they wrote in PhD candidate, Beth Wilson's, Intro to Art course. Their...