Watch: ArtsUnexpected 2019
ArtsUnexpected 2019
ArtsUnexpected was an all day and evening arts extravaganza at various locations on the UNM campus, surrounding community and in downtown Albuquerque. Check out this year's video to give you an idea of what you missed. Past year's the weather had given our students some unexpected challenges but that is all a part of what makes this day full of surprises.
This year was a beautiful day. In its 6th year, it continues to showcase the talented students of the College of Fine Arts. A sincere thank you to all participants of the 2019 ArtsUnexcepted event.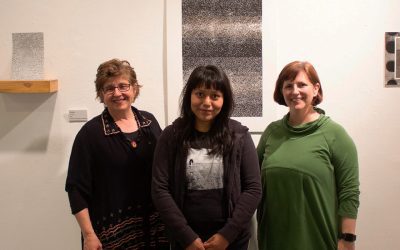 Cynthia Marris was awarded the prestigious Covington-Rhode Senior Prize at the University of New Mexico College of Fine Arts Convocation on May 10, 2019. All art studio faculty participated in rating each of the applicants.  The top six students were selected as...