Watch: ArtsUnexpected 2019
ArtsUnexpected 2019
ArtsUnexpected was an all day and evening arts extravaganza at various locations on the UNM campus, surrounding community and in downtown Albuquerque. Check out this year's video to give you an idea of what you missed. Past year's the weather had given our students some unexpected challenges but that is all a part of what makes this day full of surprises.
This year was a beautiful day. In its 6th year, it continues to showcase the talented students of the College of Fine Arts. A sincere thank you to all participants of the 2019 ArtsUnexcepted event.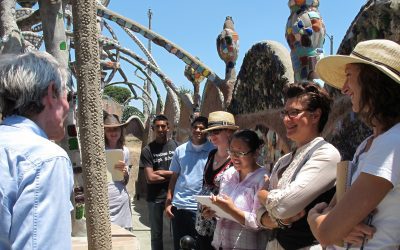 Kyler Michael Brahmer, a recent graduate from the College of Fine Arts, has received an Andrew W. Mellon fellowship for a summer workshop at UCLA. Funded by a generous grant from the Andrew W. Mellon Foundation, the UCLA/Getty Graduate Program in the Conservation of...