UNM Director of Ticketing, Leason Cherry dies
Director of UNM Ticketing, Leason Cherry died unexpectedly on Friday, Nov. 26. Cherry was a valued member of the University's Institutional Support Services (ISS) team since 2002 and became the director of UNM Ticketing in 2019. He was 41.
A resident of Jarales, N.M., he was born Sept. 22, 1980, in Albuquerque to John and Beth Cherry. He is preceded in passing by his grandparents, John and Rae Cherry; and Joel and Mary Hughes. He is survived by his loving partner, Felicia Cedillos; his parents; his brother, Shannon (Joy) and their children, Tylor, Christian (Alise), Hope, and Grace. He is also survived by his sister, Brandi Weebothee and her children, Kaydin and Buddy. Leason also leaves behind many aunts, uncles, cousins, and many lifelong friends who he considered family.
Cherry is remembered by friends and colleagues as an amazingly generous and kind person. He lit up every room he walked into and could put a smile on anyone's face. Many considered him their "best friend" which is a testament to the impact he had on those around him. He had many joys, including poker. He will be dearly missed by those whose lives he touched.
"I was so proud of Lea, both personally and professionally. From a part-time student ticket seller, all the way to director of UNM Ticketing Services, it was special to see," said former UNM Director of Ticketing Services Mark Koson. "He did it with outstanding customer service skills and a desire to get better every day. It was an honor to work with Lea. He was a special young man. Our last text messages were about his beloved Atlanta Braves. He loved that team and he was so excited they won the World Series. I will miss him, but I will always remember him."
"Lea was kind, generous and caring and always went above and beyond to help," said Kim Gardner Goodson, a former coworker in the UNM Ticket Office. "He loved his Lobos and Dallas Cowboys and his dry wit always put people at ease."
"Lea was a kind and caring person who always did his best to serve UNM and the community. He will be dearly missed," added ISS colleagues.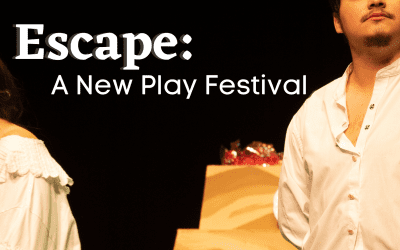 Innovative Collaboration Produces a New Play Festival The UNM Department of Theatre and Dance has partnered with the University of Memphis Department of Theatre and Dance to create Escape: A New Play Festival. Students from the UNM MFA Dramatic Writing Program worked...