Visiting Scholar Dr. Javier Marín-López to present on Colonial and Baroque Music in the Americas
Visiting Scholar Dr. Javier Marín-López, Professor of Musicology at the University of Jaén, Spain, will present two lectures at UNM this month. He is a scholar specialized in Latin American and Spanish musical culture from the 16th to 19th centuries and directs the Early Music Festival of Úbeda and Baeza (FeMAUB). The UNM Department of Music, Department of Spanish & Portuguese, Department of Art, Latin American and Iberian Institute, and College of University Libraries are all sponsoring his visit.
The first lecture, "Latin American Colonial Music in Performance: A Critical Overview Through Sound Recordings," will take place on Tuesday Nov. 15, 2:00-2:50pm, in Rodey Theatre. In this dynamic session, Dr. Marín-López will examine the discographic reception of Latin American colonial music by analyzing samples from different genres, mostly of sacred music, with diverse vocal and instrumental configurations. He will consider the role recordings have had in the creation of communities and imagined identities by modern audiences.
The second lecture, "Creole Politics and Visual Culture in Baroque Mexico: Francisco López Capillas and a Transatlantic Music Manuscript," is scheduled for Thursday, November 17, 2:00-3:30pm in the Waters Room of Zimmerman Library. In this multidisciplinary lecture, Dr. Marín-López will address the peculiarities of a 17th-century choirbook with works by Francisco López Capillas (1614-74) copied in Mexico City and now located in Madrid. Considering visual, literary, and musical elements, Marín-López will discuss the transatlantic significance of this manuscript as an act of symbolic communication of Creole agency. This lecture will be followed by a small reception on site.
For more information about Dr. Marín-López, visit http://www.javiermarinlopez.com/.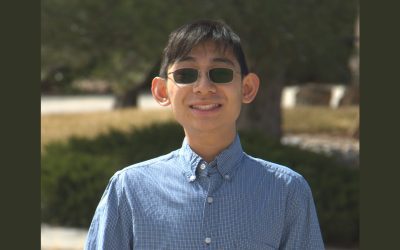 Congratulation to Daniel Feng for Research Award Congratulation to Daniel Feng who won 2nd place in the 2023 Hulsman Undergraduate Library Research Award's Emerging Researcher category for a paper they wrote in PhD candidate, Beth Wilson's, Intro to Art course. Their...