Welcome to the Promising Artist Awards
University of New Mexico, Fine Arts is thrilled to announce our inaugural Spring 2021 Promising Artist Awards (PAA). The submissions are closed for 2021. Stay tuned for next year's Promising Artist Awards in April 2022. 
This opportunity is open to all of New Mexico's talented high school Juniors and Seniors, creating in all disciplines of fine arts: musical solo of any style or genre, music composition, painting, drawing, filmmaking, theatre, dance, sculpture, art criticism, printmaking, photography, dramatic writing, and more!
Each student will receive a certificate of distinction and a special invitation to visit the campus of UNM Fine Arts  Special scholarship prizes will be awarded to a select few PAA participants who enroll in UNM Fine Arts, up to $250 per freshmen semester. During this visit, they will receive one-on-one developmental advice on their submitted work and helpful information on pursuing an education in the arts, by an outstanding UNM faculty member in their area of interest. These faculty members are nationally and internationally regarded as leaders in their disciplines.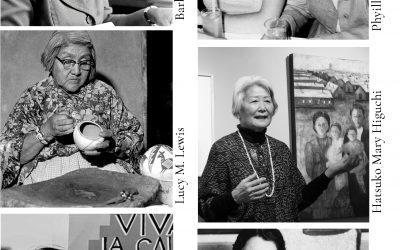 Chamisa: A Journal of Literary, Performance, and Visual Arts of the Greater Southwest, Southwest Hispanic Research Institute, and The University of New Mexico Volume Two: Women in the Southwest Call for Submissions When we consider the diverse communities located in...
Experience The Arts!
In addition to our scholarly pursuits, the College of Fine Arts is also a dynamic visual & performing arts center for the burgeoning arts community of Albuquerque.
Produced by our creative students and faculty, the College of Fine Arts proudly presents over 300 public performances, exhibitions, installations & art discussions annually.
Contact the College of Fine Arts
Academic Advisement
The College of Fine Arts Student Success & Advisement Center is committed to serve the UNM community with compassion, guidance, and respect as we promote academic excellence.
To speak with a CFA advisor, please call (505) 277-4817.