Valerie Potter
Associate Professor of Flute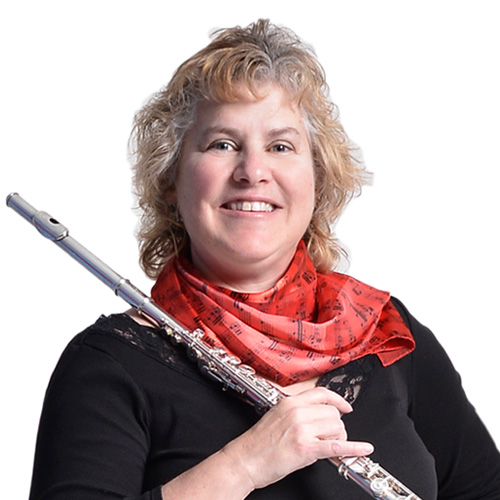 Valerie Potter has performed as principal flutist of the New Mexico Symphony since 1993 and has held the piccolo position with the Santa Fe Opera Orchestra since 1994. She received her Bachelor of Music from Indiana University with a performer's certificate. Ms. Potter also received a Master of Music from Yale University.
She has performed with many orchestras across the country including the Cincinnati Symphony, the Detroit Symphony, the San Antonio Symphony, the San Francisco Symphony and the Houston Symphony. She has been featured as a soloist with the New Mexico Symphony, performing the CPE Bach Concerto in d minor and the Concerto for Flute and Harp by Mozart and was a soloist in the Santa Fe Chamber Music Festival's performance of Bach's Brandenburg Concerto Number Four.
She has been a member of the faculty of the Cincinnati College-Conservatory of Music and is currently serving as Assistant Professor of Flute at the University of New Mexico. She is active as a private flute instructor in Albuquerque and frequently is featured as a solo performer and chamber musician in the area.