Mark Tatum
Sr. Lecturer II, Jazz Studies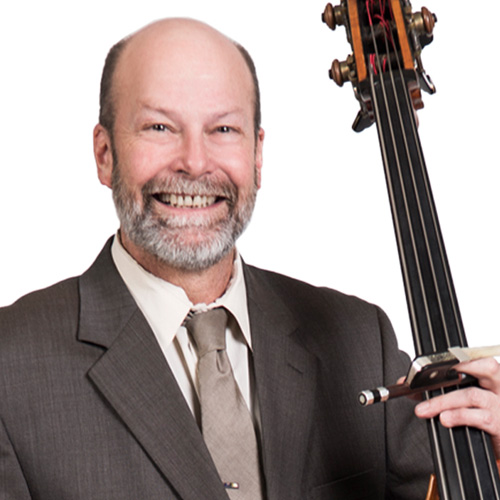 Mark Tatum
Sr. Lecturer II, Jazz Studies
M.M., University of Arizona
dblbss@unm.edu
(505)277-0143
Center for the Arts Room B207
Mark Tatum is currently the Assistant Principal Double Bass with the New Mexico Symphony Orchestra and a section bassist with the Santa Fe Opera. He has a Bachelor of Music in performance from Arizona State University and a Masters of Music in Performance from the University of Arizona. At the University of New Mexico he teaches Double Bass and Jazz History.
As a classical musician he has performed with Musicisti Americani in Rome, Italy and has also performed with many of the regional orchestras in the inner mountain west: Santa Fe Symphony, Colorado Springs Symphony Orchestra, Tucson Symphony Orchestra, El Paso Symphony Orchestra, and has worked with many of the festivals in west such as the Moab Music Festival, Santa Fe Chamber Music Festival, Cascade Festival of Music in Bend, Oregon, Flagstaff Festival of the Arts, in Flagstaff, Arizona, the Rocky Mountain Opera Festival in Colorado Springs, Colorado, and the Four Corners Opera in Durango, Colorado.
As a jazz musician he has performed with many notable figures including, Charlie Rouse, Charles McPherson, Tommy Newson, Richie Cole, Matt Catingub, Gary Willis, Eddie Daniels, Butch Miles, John Lewis, Rosemary Clooney, Herbie Mann and Wynton Marsalis. In recent years he has been involved in recording projects Phil Smith and Joe Alessi from the New York Philharmonic and has been a part of a project to record all of the music of Silvestre Revueltas. Mark Tatum lives in Sandia Park, across the mountain from Albuquerque were he enjoys skiing, hiking, bicycling and motorcycle riding.