Kristina M. Jacobsen
Assistant Professor of Ethnomusicology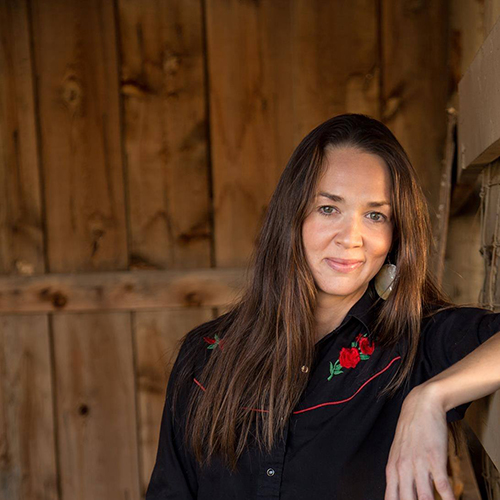 Kristina Jacobsen holds a PhD in Cultural Anthropology from Duke University, the MPhil in Ethnomusicology from Columbia University, a Master's in Ethnomusicology from Arizona State University, and a Bachelor's degree in Music (flute performance) and History (concentration: Native North America).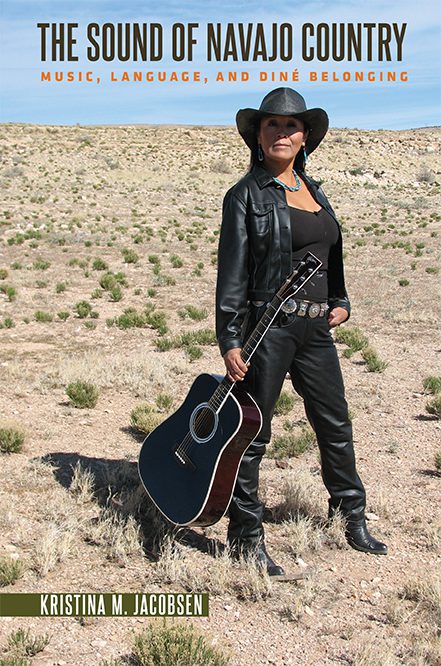 Based on 2 ½ years of singing and playing with Navajo county western bands, her book, The Sound of Navajo Country: Music, Language and Diné Belonging (2017, University of North Carolina Press), examines cultural intimacy and generational nostalgia on the Navajo (Diné) Nation (click here for brief interviews in English and Italian about her research). This book is the first in a series, Critical Indigeneities, edited by J. Kēhaulani Kauanui and Jean M. O'Brien and focusing on contemporary indigenous experience and critical theory. Her research interests include: music and language, anthropology of the voice, politics of authenticity, indigeneity and belonging, music of Native North America, Sardinia and the Appalachian mountains, race and musical genre, music as cultural performance, indigenous language revitalization and U.S. working class expressive cultures. Her latest ethnographic project focuses on American music, settler colonialism and Sardinian language politics on the Italian island of Sardinia.
Together with Kerry F. Thompson (Diné, Salt Clan), she has a forthcoming article on the recent Navajo Nation presidential election and language fluency debate, titled "The Right to Lead: Language, Iconicity Diné Presidential Politics. She has a chapter focusing on ethnography and songwriting in the forthcoming book (Spring 2018), Arts-Based Research in Education: Foundations for Practice, edited by Melisa Cahnmann-Taylor and Richard Siegesmund. Together with the late Shirley Bowman (Diné; Bitahnii) she has another forthcoming article on kinship, blood quantum and adopted clans on the Navajo Nation. Recent articles include "Radmilla's Voice: Music Genre, Blood Quantum and Belonging on the Navajo Nation" (Cultural Anthropology, 2014) and "Rita(hhh): Placemaking and Country Music on the Navajo Nation" (Ethnomusicology, 2009).
Kristina has taught courses in linguistic anthropology, Native American Studies, ethnomusicology and cultural anthropology at Duke University, Diné College and Northern Arizona University. Kristina is a touring singer, songwriter, lapsteel player and country artist (she fronts the all-girl honky tonk band, Merlettes). She recently completed solo tours in Denmark, Sweden and Italy, and also taught songwriting workshops to inmates in the Swedish and Italian prison systems. Her recent solo album, Three Roses, was nominated for three New Mexico Music awards and is a collaboration between songwriters and musicians in Denmark, the United Kingdom and the U.S. To learn more about her research, teaching and music, visit:
Courses Taught:
Anthropology of Music and Sound
Country Music and Cultural Politics
Honky Tonk Ensemble
Global Indigenous Media
Navajo Expressive Culture
Proseminar in Anthropology of Music (Master in Musicology Students, only)
Songwriting 1
Music in Culture
Classic and Romantic Music: An Ethnographic Approach to Historical Performance Practice
Introduction to Cultural Anthropology
Introduction to Linguistic Anthropology
Anthropology of Native North America
Culture and Politics in Native America