Karl Hinterbichler
Professor of Music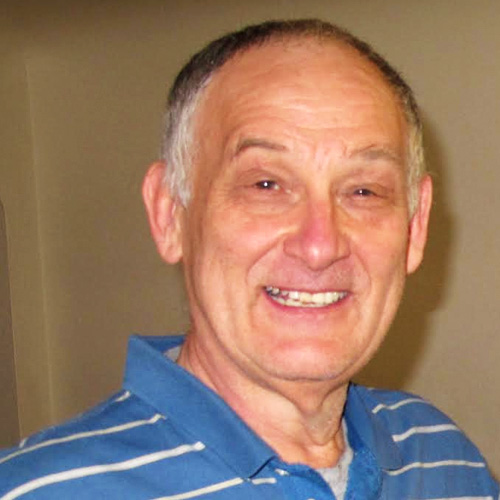 Karl Hinterbichler
Professor of Music
D.M.A., North Texas State University
khtbn@unm.edu
(505)277-4331
Center for the Arts Room 2124
Curriculum Vitae
Karl Hinterbichler is recognized as one of the leading low brass pedagogues in the nation. He holds degrees from the University of Michigan and the University of North Texas. Additional studies were with Edward Kleinhammer retired bass trombonist of the Chicago Symphony, Dennis Smith, former principal trombonist of the Detroit Symphony and the Los Angeles Philharmonic, at the Darmstadt Summer Institute for New Music in Germany and the Arnold Jacobs Master class at Northwestern University.
Former trombone, euphonium and tuba students have gone on to advanced study at prestigious schools and programs such as the New England Conservatory of Music, Eastman School of Music, University of North Texas, Indiana University, National Repertoire Orchestra and the New World Symphony. Trombone students have won solo competitions sponsored by the International Trombone Association and the Eastern Trombone Workshop. Former students include Abbie Conant, internationally recognized soloist and professor, Debra Taylor, principal trombone, New Mexico Symphony, Cameron Gates, principal tuba in the U. S. Marine Band, John Olah, Professor and head of the brass department at the University of Miami, Jon Voth, U. S. Army Brass Quintet, Phil Black, Wichita Symphony and Professor at Wichita State University, Jason Morgan, US Army Band, John Stringer and Jakub Dedina, Xalapa Symphony Orchestra, Scott Beaver, principal tuba in the West Point Band, Brian Dobbins, Professor at the University of Oklahoma, Paul Beauchesne, Foothills Brass, David Porter, U. S. Air Force Band, ret., and numerous public school music educators.
Dr. Hinterbichler has performed on tenor trombone, brass trombone, tenor tuba and bass trumpet with numerous professional organizations, including the National Repertoire Orchestra, Florida Symphony, Dallas Symphony, Santa Fe Opera, Santa Fe Symphony, Orchestra of Santa Fe, Eric Hawkins Dance Company, Flint Symphony and for fifteen seasons as Principal Trombone with the New Mexico Symphony Orchestra. He currently performs as Principal Trombone with Opera Southwest and with the New Mexico Brass Quintet.
Active as a writer and arranger, Dr. Hinterbichler has had numerous arrangements, articles and editions published both in the U.S. and in Europe. He is also an assistant editor and regular columnist for the International Trombone Association Journal and has given lectures, lessons, and master classes in Germany, Austria, Switzerland, Hungary, Finland, Australia, Russia and the People's Republic of China. As a result of a grant by the Hewlett Packard Corporation, he was selected to team-teach an experimental course for undergraduates combining the disciplines of music, linguistics and writing. He has also served on the faculty for a National Endowment for the Humanities Seminar on Russian culture and the opera Eugene Onegin by Tchaikovsky. He has presented lectures on a variety of musical topics at the National Hispanic Cultural Center, SUNY Fredonia, Texas Tech University, Northern Arizona University, St. John's College, New Mexico Symphony Lecture Series, UNM MBA Program and the Kansas City Public Library Lecture Series. He has written forewords to numerous scores published by the German firm Musikproduktion Jurgen Höflich.