Deborah Fort
Associate Chair, Associate Professor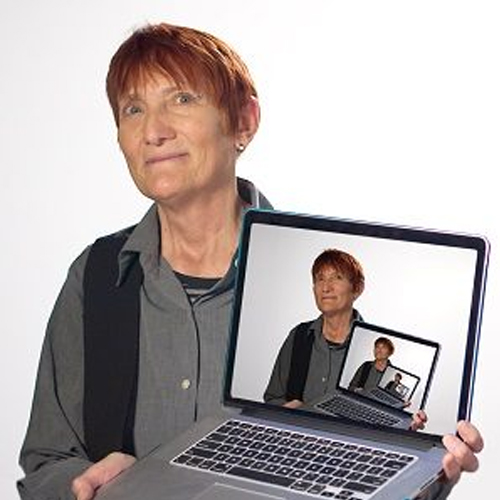 In Fall 2010 we managed to score Professor Deborah Fort as Visiting Digital Media Artist to teach a new course in "Digital Storytelling." She has since moved on to become a tenured full-time colleague and Associate Professor of Cinematic Arts. Fort is currently involved with several projects that utilize the interactive and live video manipulation capabilities of Max/MSP/Jitter. In her collaborative performances with internationally- acclaimed, physical improvisation artist Ruth Zaporah, Fort uses the midi capabilities of a Rockband Guitar to "play" video.
Fort is also researching various interactive approaches to documentary, book making, and other forms of digital storytelling. She incorporates her research into her classes, which include the use of mobile devises for both production and distribution.
Uniting filmmakers, dancers, composers, and other artists in her interactive, feature-length documentaries and performance pieces, Fort is now transferring endless creative skills to teaching her current students in digital post- production, documentary, book making and other practices of the contemporary digital media artist.