27oct12:00 PM12:30 PMMindful Looking with Justine AndrewsUNM Center for the Arts & Art Museum, Albuquerque, NM 87106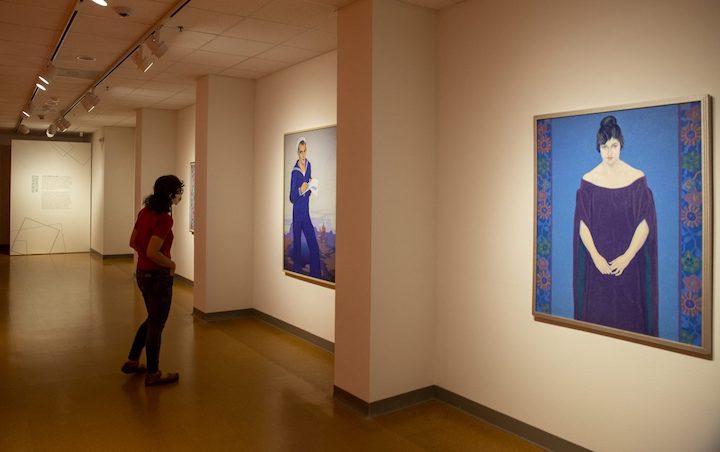 Event Details

Justine M. Andrews, PhD, leads a series of guided exercises designed to help participants slow down, look closely, and experience works of art in a whole new way. It's fun, easy and relaxing, requiring nothing more than a pen or pencil and a sheet of paper.

This program is ideal for anyone who loves art and museums and is looking for a different way to experience them. Based on mindfulness meditation techniques, Mindful Looking is perfect for those who are curious about meditation. It's also ideal for experienced meditators looking for fresh ways to quiet the mind and be still.

Mindful Looking focuses on works of art in UNMAM's current exhibition, Hindsight/Insight 3.0: Portraits, Landscapes, and Abstraction from the UNM Art Museum. This is the second installment of an ongoing series this semester–join us on October 27th, November 17th, and December 8th for Mindful Looking!
Time

oct 27 (friday) 12:00pm - oct 27 (friday) 12:30pm
Location

UNM Art Museum

UNM Center for the Arts & Art Museum, Albuquerque, NM 87106