30sep12:00 PM30dec5:00 PMFeaturedFluid Gaze516 Central Ave.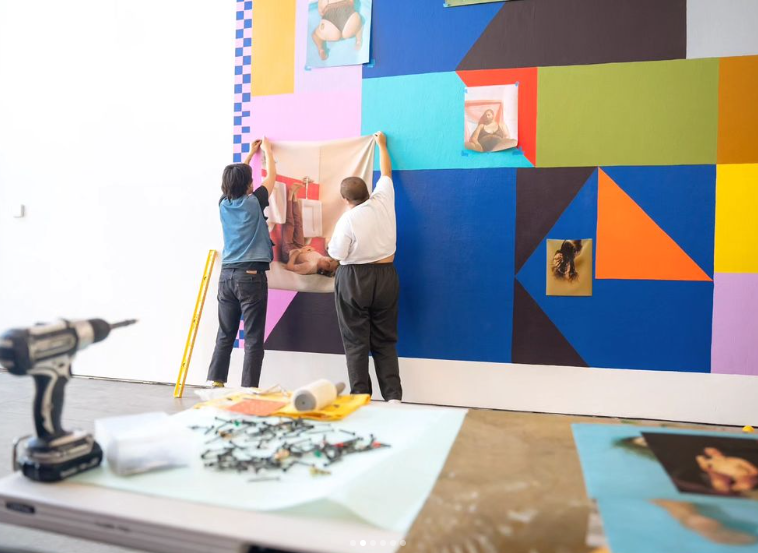 Event Details

516 ARTS' presents Fluid Gaze, curated by Rachelle B. Pablo (Diné), which features the work of 13 artists from various creative practices and 2SLGBTQIA identities, presenting Indigenous, non-Indigenous, and Latinx perspectives. At a time when drag show bans and anti-trans legislation are sweeping the United States, Fluid Gaze responds to today's social climate by addressing the subtleties of gender expression through contemporary artistic practices. In these works, fluidity functions as metaphor, conveyed through a variety of mediums and range of material culture—including textiles, beaded garments, earthen materials, scrimshaw, virtual reality, and performance.

Exhibiting artists include sheri crider & Obie Weathers, III, Adri De La Cruz, Amanda Curreri & claudia hermano, Harmony Hammond, Sam Kirk, Lehuauakea (māhū mixed-Native Hawaiian Kānaka Maoli), Gabriel Maestas, Jenny Irene Miller (Inupiaq), Roin Morigeau (Bitterroot Salish Flathead Nation/French], José Villalobos, and Zefren-M (Navajo). Together, these artists invite us to consider the layers of experience and context that shape queer identities today.
Time

sep 30 (saturday) 12:00pm - dec 30 (saturday) 5:00pm
Location

516 ARTS

516 Central Ave.