The Department of
Cinematic Arts
Our mission is to provide a hands-on experience of the cinematic
We are dedicated to the study and practice of film and video as art.
You will develop the necessary critical, creative, and technical skills to succeed as a moviemaker, screenwriter, video game designer, visual studies theorist, film historian, or experimental arts practitioner.
We offer the BA in Media Arts, the BFA in IFDM (Interdisciplinary Film and Digital Media), and the Arts Management minor.

Media Arts students make movies. Simultaneously, they study the work of great filmmakers such as Alfred Hitchcock, Luis Buñuel, and Maya Deren. They examine significant cinematic movements—the French New Wave, film noir, German Expressionism—and consider important genres as science fiction, horror, and comedy
Learn More >

Interdisciplinary Film & Digital Media (IFDM) majors acquire skills in moviemaking, gaming, animation, visual effects, design, multimedia, and business. A model of interdisciplinary education, the IFDM curriculum is structured to serve a variety of needs
Learn More >
"Film as dream, film as music. No art passes our conscience in the way film does, and goes directly to our feelings, deep down into the dark rooms of our souls."

-Ingmar Bergman
Cinematic Arts Events
Produced by our dynamic students and faculty, the College of Fine Arts proudly presents over 300 public performances, exhibitions, installations & art lectures annually.
Degrees in Cinematic Arts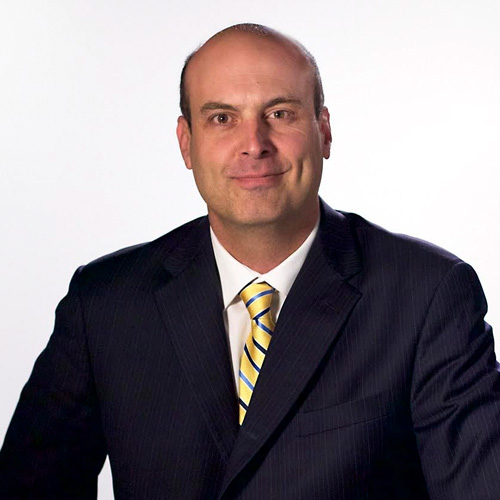 From the Chair
"If you're fascinated by the moving image, I strongly encourage you to join us in the department of Cinematic Arts. In our classes you'll make enthralling movies and be inspired by your study of the world's most influential films. Our curriculum reaches far beyond the traditional film school to provide you with training in a variety of cutting-edge digital techniques such as game development, computer animation, VFX, and virtual reality cinema. We even offer classes that prepare you to market and promote your work.
Our alumni enjoy success at renowned institutions such as Lucasfilm, Industrial Light and Magic (ILM) and Telltale Games. Many are instrumental in the growth of New Mexico's thriving film industry, home of Breaking Bad, Better Call Saul, and Preacher.
I invite you to meet with me to discuss your future as a cinematic artist."
—James Stone, Chair, Department of Cinematic Arts
|
"Learning to watch and make movies in UNM's Media Arts program was like relearning my first language: as the program introduced me to cinema as a form of art, so did my realization of the profound effects it has had on my life and in the world all around me."
Djochoua Belovarski
Media Arts Graduate
|
"Having gone through IFDM, I can honestly say that I don't think I would've gotten a chance to get so much exposure to so many different areas in any other program. Whether you know exactly what you want to do or not, you're required to experience and push yourself in all areas. You're about to foster and hone your abilities as an individual artist and filmmaker while also seeing the big picture, which is invaluable."
Alan Chee
IFDM Fall 2015 Graduate
|
"Through the IFDM Program I was able to create the education I wanted. By allowing me to pick classes from 5 different departments, I was able to choose how I wanted to approach my creative studies; this coupled with the true support of IFDM professors and administrators created a learning environment that was exceptional for my learning style."
Jordan Hoffman
IFDM Fall 2013 Graduate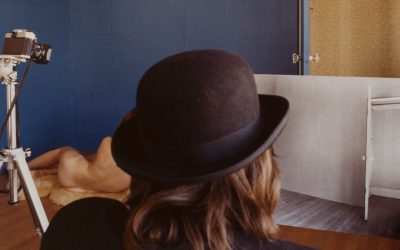 On April 27, the UNM Art Museum will open "Patrick Nagatani: A Survey of Early Photographs" in the Raymond Jonson Gallery. The photographs in the exhibition predate Nagatani's move to New Mexico, highlighting the work he did as a graduate student and earlier, when Nagatani was a novice photographer.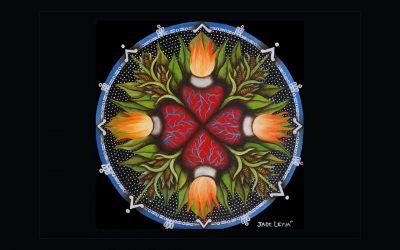 The 2018 Linnell Festival of New Plays at UNM is the centerpiece of UNM's award winning Dramatic Writing Program, led by Artistic Director, Gregory S Moss  The University of New Mexico's Department of Theatre and Dance is pleased to announce the world premieres of...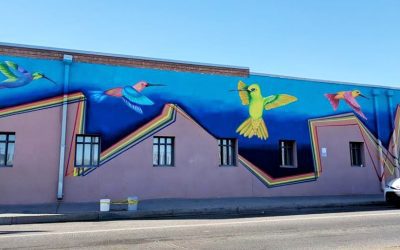 The design, To Spread Happiness, features hummingbirds, which symbolize determination, flexibility, and adaptability. The hummingbirds flutter across a turquoise sky above the Sandia skyline outlined in rainbow stripes.
Academic Advisement
The College of Fine Arts Student Success & Advisement Center is committed to serve the UNM community with compassion, guidance, and respect as we promote academic excellence.
To speak with a CFA advisor, please call (505) 277-4817.