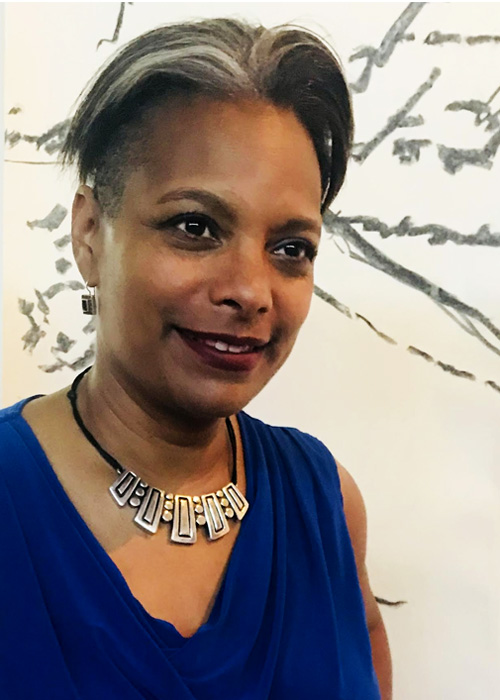 The Office of The Dean
A Message From the Dean
As the Dean of the College of Fine Arts, I have the pleasure to be a zealous advocate for our top notch arts education on campus and off. The extraordinary CFA faculty, staff and students continue to prove that UNM is a professional hub for the creative arts in New Mexico. Many of our faculty bring students abroad also to study with renown artists. Creativity and critical thinking get jobs and make jobs. The arts are an essential part of this state's identity and its economy. My vision for the CFA is to make outreach into multiple and diverse communities a prominent aspect of the College's profile. I am also fully committed to the many interdisciplinary initiatives and collaborations across departments, across the campus – and across the world that equip the young artists emerging from our programs with the flexible skills to succeed. My workday often opens and closes with students playing instruments in the Center for the Fine Arts lobby. Attending informative lectures by artists in the University museum and performances by our students and faculty is an essential and enjoyable part of my job. Engaging with the creative minds in my College enables me to better represent them to everyone else.
Kymberly Pinder, Dean of the College of Fine Arts
More About the Dean
In 2012, Kymberly Pinder moved to the University of New Mexico to become the Dean of the College of Fine Arts. She left the School of the Art Institute of Chicago where she had been a professor of art history since 1996 and served as department chair and graduate program head. Before and during her teaching career she worked in the education and curatorial departments in museums and galleries, such as the Metropolitan Museum of Art and The Cloisters in New York and The Art Institute of Chicago. Dean Pinder graduated with a B.A. from Middlebury College and M.Phil, M.A. and Ph.D from Yale University, all in Art History. She writes, lectures and teaches in the U.S, and abroad on representations of race and religion in American Art including in the work of Romare Bearden, Dox Thrash and Kara Walker. She has received awards and fellowships from the National Endowment of the Humanities, the Mellon, Ford and Henry Luce Foundations, among others. At the School of the Art Institute of Chicago she received recognition for promoting diversity and fostering public engagement. Dean Pinder edited Race-ing Art History: Critical Readings in Race and Art History and her scholarship has appeared in The Art Bulletin, The Art Journal, Third Text, and The African American Review among other periodicals. Her latest book is Black Public Art and Religion in Chicago (University of Illinois Press, 2016).
CFA Administrative Staff
Regina Carlow
Associate Dean of Student Affairs
CA 1017
505-277-2112
rcarlow@unm.edu
Keith Lemmons
Associate Dean of Faculty Affairs
CA 1017
505-277-2112
klemmons@unm.edu
Mary Anne Newhall
Associate Dean of Research & Technology
CA 1017
505-277-2112
marianew@unm.edu
Diana Gourlay
Sr. Operations Manager
CA 1017
505-277-7322
dgourlay@unm.edu
A.J. Carian
Administrative Asst. to the Dean
CA 1017
505-277-2112
ajcarian@unm.edu
Contact The Dean's Office
Center for the Arts rm. 1017
1 University of New Mexico
MSC04 2570
Albuquerque, NM 87131-0001
Phone: 505-277-2112
eMail: fineartsdean@unm.edu